Nespresso is the pioneer of single-serve coffee machines that produce the most authentic espresso drinks with their pod system. Nespresso is world-famous for its quality machines, coffee capsules, and authentic espresso taste, but you may be confused about what product suits your preferences.
Nespresso has two lines of machines with different brewing systems. VertuoLine and OriginalLine are two product lines with a range of coffee machines, different price ranges, and specifications. Both lines make equally great-tasting espresso, but some differences make them unique from each other.
Nespresso contributed to its booming popularity by introducing its VertuoLine machines in 2014. The brand was targeting the large-cup segment of North America and focusing on their taste preferences, accelerating sales in the region. VertuoLine is all about its brew sizes and its centrifusion technology. It soon became world-famous for its precision in coffee making.
The VertuoLine espresso machine uses centrifusion technology to extract coffee into your cup. It uses bar-code scanning for the coffee pods before starting the brewing process. The VertuoLine coffee machines only use Vertuoline capsules and don't accept alternatives.
On the other hand, The OriginalLine uses 19-bar pressure to pierce through the pods and brew coffee into your cup. The OriginalLine uses Original pods and has a range of flavors and intensities. However, it also accepts third-party compatible pods that are cheaper but limited in flavors.
Both product lines of Nespresso have good reputations in the market, But which one is ultimately better? How to choose between different types of Nespresso machines? Which one do we prefer? Read on to find out.
Nespresso VertuoLine vs. Original Line: In a Nutshell
By choosing either of the product lines, you can make your coffee just the way you like it. You can choose your flavors and intensity and experiment with unique coffee recipes. We have a list of features and considerations to make it easy for you to understand.
| | | |
| --- | --- | --- |
| | | |
| | | |
| | Focuses on espresso and coffee | |
| | | |
| | | |
| | | |
| | | |
| | | |
| | | |
| | | |
| | | |
Nespresso Vertuo Line: An Overview
Nespresso VertuoLine machines offer a variety of brew sizes for great tasting and larger cups of coffee. The VertuoLine machines can brew up to 5 different sizes of beverages.
The centrifusion technology spins the pod at 7000 rpm and extracts a delicious cup of coffee. The pods should be from the VertuoLine as the machine uses bar-code scanning for the piercing pod to brew coffee and won't accept any third-party coffee pods.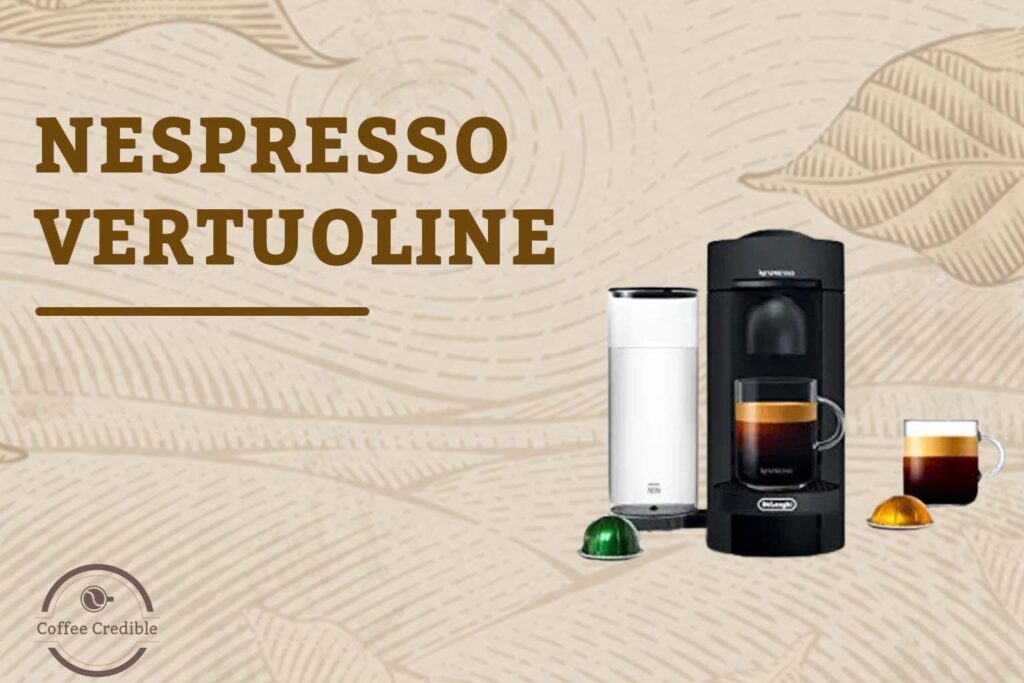 | | |
| --- | --- |
| | |
| It has a variety of brew sizes that are larger in volume. | VertuoLine has a limited number of models. |
| Vertuoline machines prepare coffee with thick crema. | The Nespresso VertuoLine capsules come with a hefty price tag. |
| The Barcode scanning system automatically changes the settings according to the requirements. | VertuoLine machines can not use any third-party pods. |
Nespresso OriginalLine: An Overview
Nespresso OriginalLine machines have a wide range of espresso machines, lots of coffee flavors in pods, and they are easy on the pocket. The Original machines can make espresso, ristretto, and a lungo, using its original capsules or any other Nespresso-compatible pods. Many Original espresso machines like Nespresso Lattissima have a built-in milk frother for you to enjoy milk-based drinks.
The Original machines use 19-bar pump pressure for brewing. The pressure makes the water flow through the pod, extracting all the flavors from the coffee grounds and dispensing delicious coffee.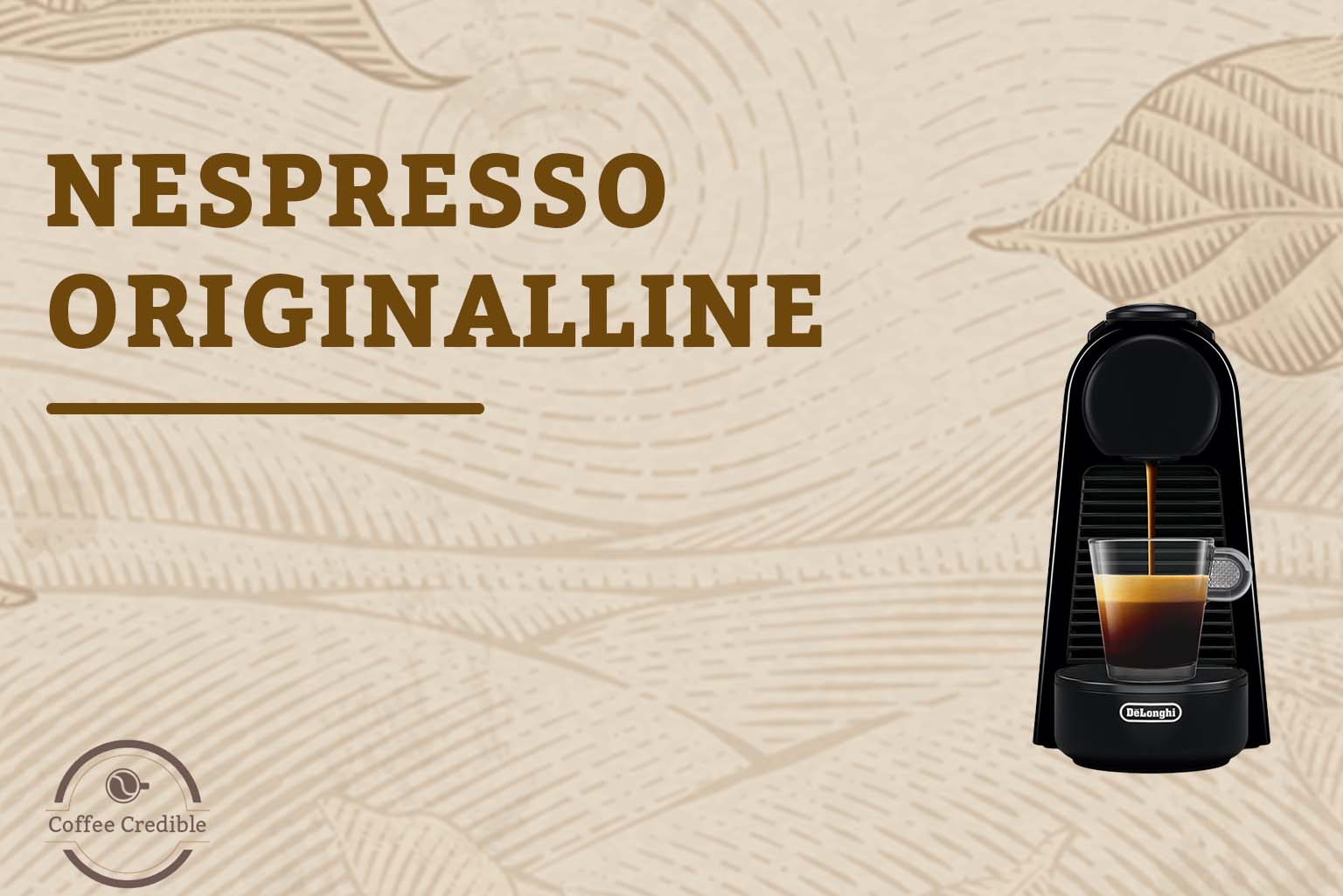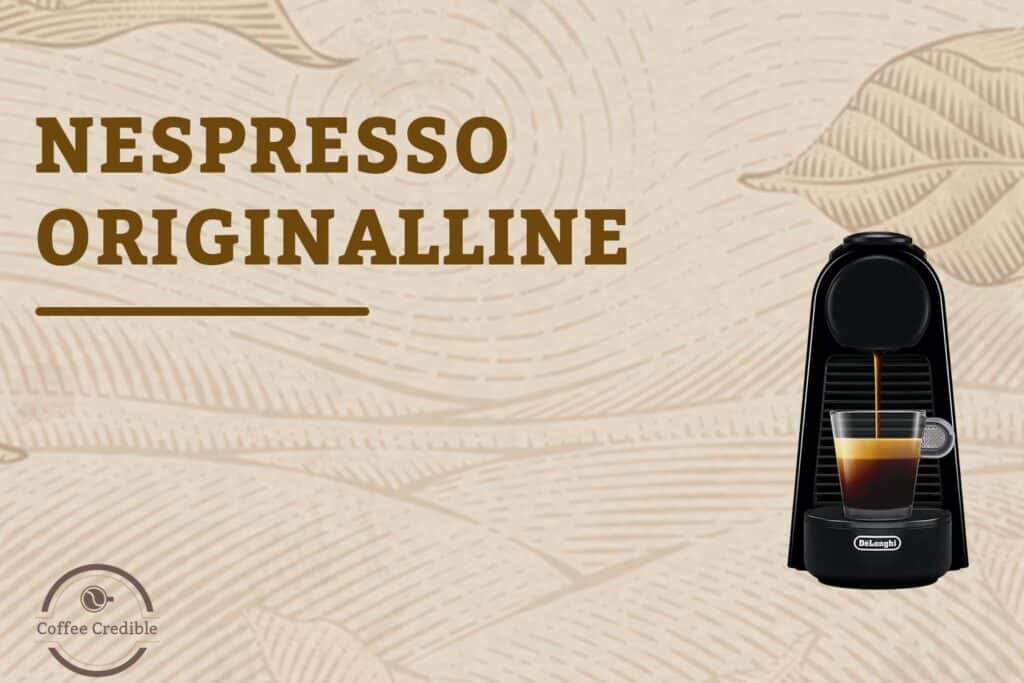 | | |
| --- | --- |
| | |
| The OriginalLine machines have a variety of models. | The Original machines make noise. |
| The Original coffee makers can use compostable and cheaper substitutes for pods. | The brew sizes are small. |
| Many models of the OriginalLine have an integrated milk frother. | The third-party capsules have limited flavors. |
| The Original machines are not as expensive as VertuoLine machines. | |
| The Original capsules come in a variety of flavors. | |
Nespresso VertuoLine vs. OriginalLine: Showdown
Let's dive deep into the similarities and differences between Nespresso VertuoLine and OriginalLine, to make it easier for you to decide which product line will suit you the best.
Brew Sizes
The brew sizes are the volume of beverages each machine makes using coffee pods. It is one of the top points that differentiates VertuoLine and OriginalLine.
VertuoLine
The VertuoLine coffee machines can prepare up to 5 brew sizes, making each cup differ from the others in taste and quantity. It can make an espresso shot, 2.7 ounces of double espresso, 5 ounces of gran lungo, 8 ounces of coffee, 14 ounces of Alto XL, and 18 ounces of carafe.
If you prefer larger coffee servings and a variety of brew sizes, VertuoLine coffee machines are suitable for you.
OriginalLine
The OriginalLine coffee makers can prepare 0.85 ounces ristretto, 1.35 ounces espresso, and 3.7 ounces lungo. Each coffee machine from this product line can make espresso and espresso-based drinks within minutes, and you can choose from a range of espresso machines.
The OriginalLine coffee machines are the best choice if you only like to have espresso drinks and smaller serving sizes within an affordable price range.
Variety of Coffee Machines
Nespresso makes several models for its VertuoLine and OriginalLine product lines with its manufacturing partners, Breville, DeLonghi, Krups, and Magimix. Both lines have a variety of espresso machines with unique specifications and features.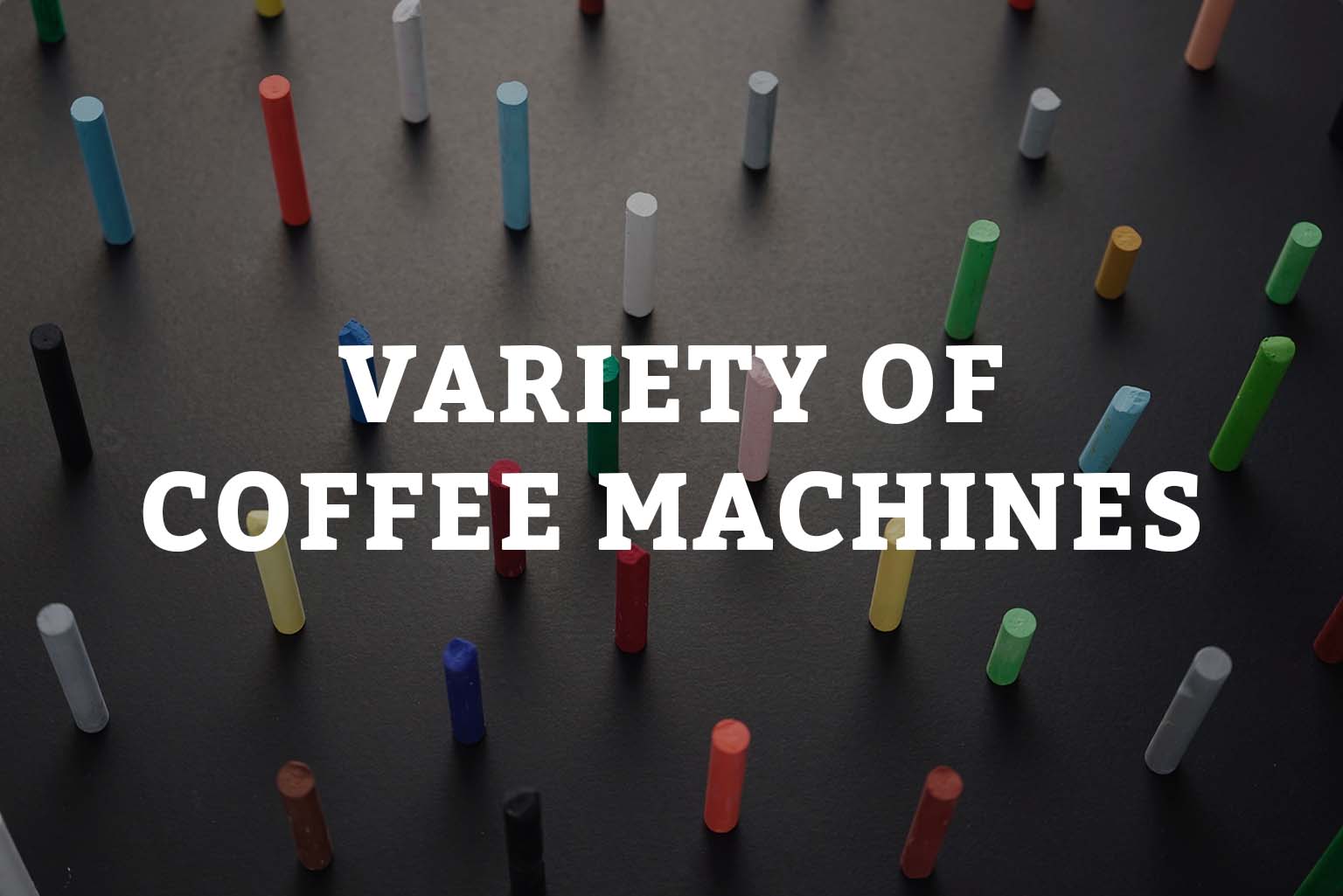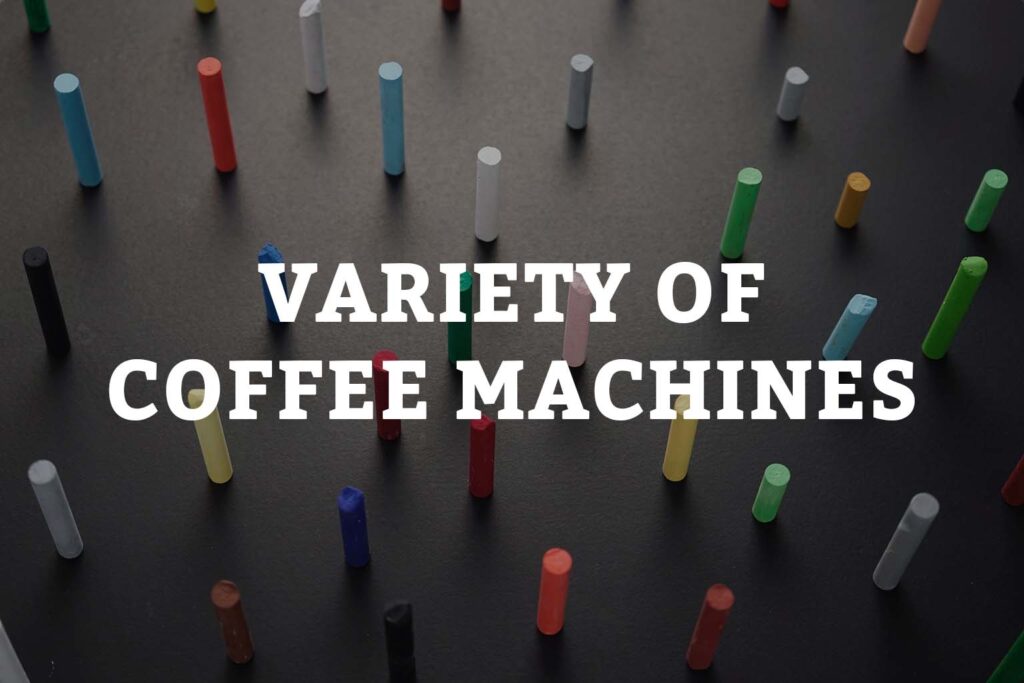 VertuoLine
VertuoLine has fewer models than the OriginalLine, but with newer techniques and specifications. It has four models: Vertuo Plus, Vertuo Next, Nespresso Evoluo, and Nespresso Vertuo. These models are similar in appearance and functionality for making delicious espresso beverages in various sizes.
Coffee Credible Top Picks
Our top picks for Nespresso VertuoLine machines are:
This VertuoLine machine can brew five types of drinks with various strengths. It can brew espresso, double espresso, lungo, gran lungo, and alto. This coffee machine heats up within 20 to 25 seconds and will switch to power-saving mode within 9 minutes of inactivity.
The Vertuo Next is worth each penny for making delicious coffee within minutes and conveniently. It can make an espresso shot to an 18 ounces carafe with various flavors and customization. The Vertuo Next has a Bluetooth feature that makes it stand out.
OriginalLine
This product line has an exceptional variety in its espresso machines, making it easier to choose according to your preference. The OriginalLine coffee machines come in various sizes with different price ranges, which makes it easier for anyone to afford a Nespresso coffee machine.
OriginalLine machines include various sizes, from Nespresso Pixie and Essenza Mini to Creatista Plus and Lattissima One. Each machine is efficient in making great-tasting espresso drinks.
Coffee Credible Top Picks
Our top picks for Nespresso Original machines are:
It is an affordable Original machine that makes exceptional drinks using original capsules. If you like iced coffee, this can be your favorite machine because it brews at a cooler temperature. Another benefit is that it takes less counter space, so go for it if you are looking for a small, cheaper, yet efficient espresso machine.
This model is the best choice if you are a fan of lattes and cappuccinos. It costs a little higher than other Original machines because it comes with a wand. Depending on what you crave, you can make espresso or milk-based coffee anytime. Its short heating time, frothing feature, and ease of use make it worth each penny.
Variety of Flavors
Are you looking for a coffee machine that makes various beverages, or are you looking for variety in flavors? You must know the type of flavors both product lines of Nespresso offer. Because not every Nespresso coffee machine has a variety of flavored pods.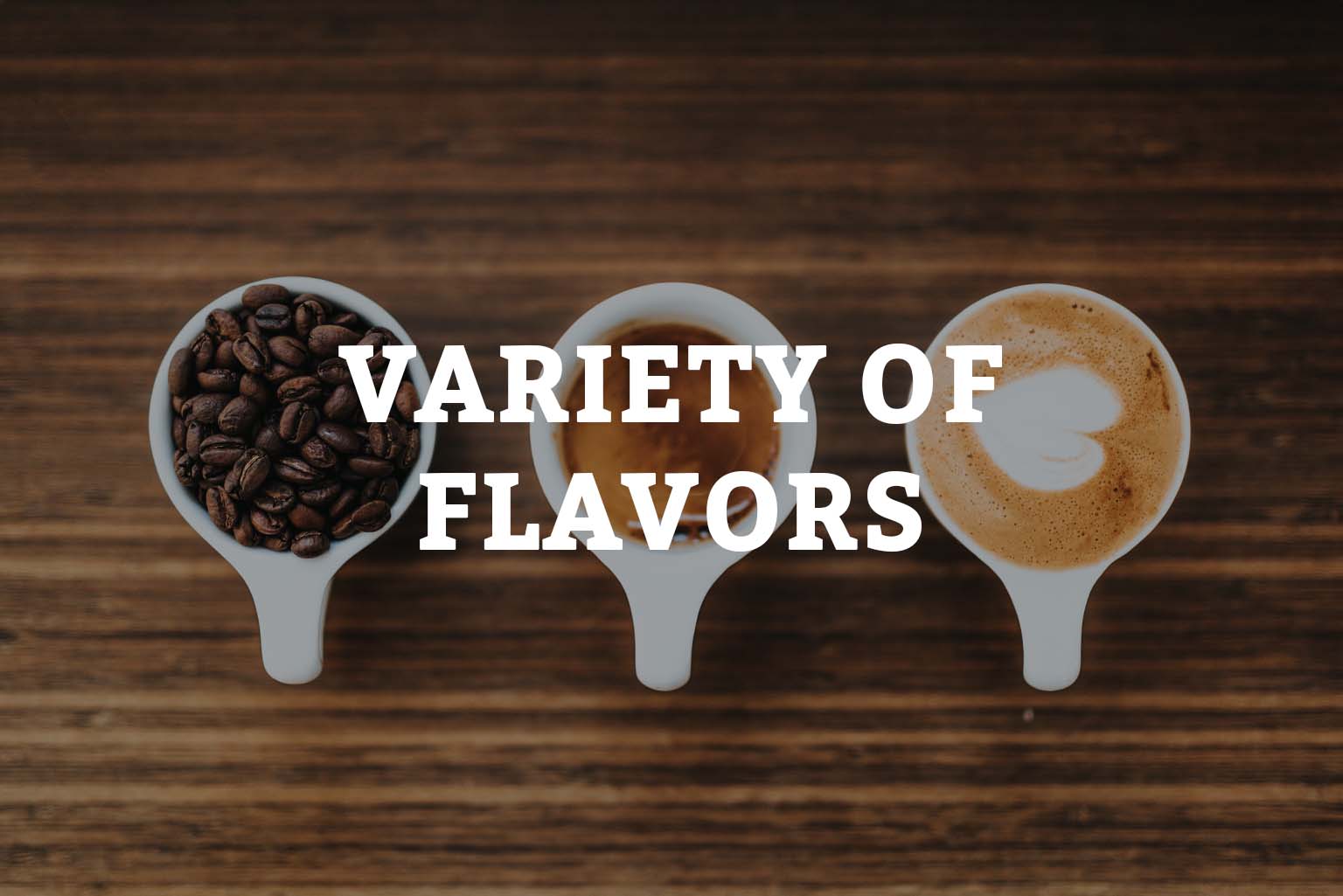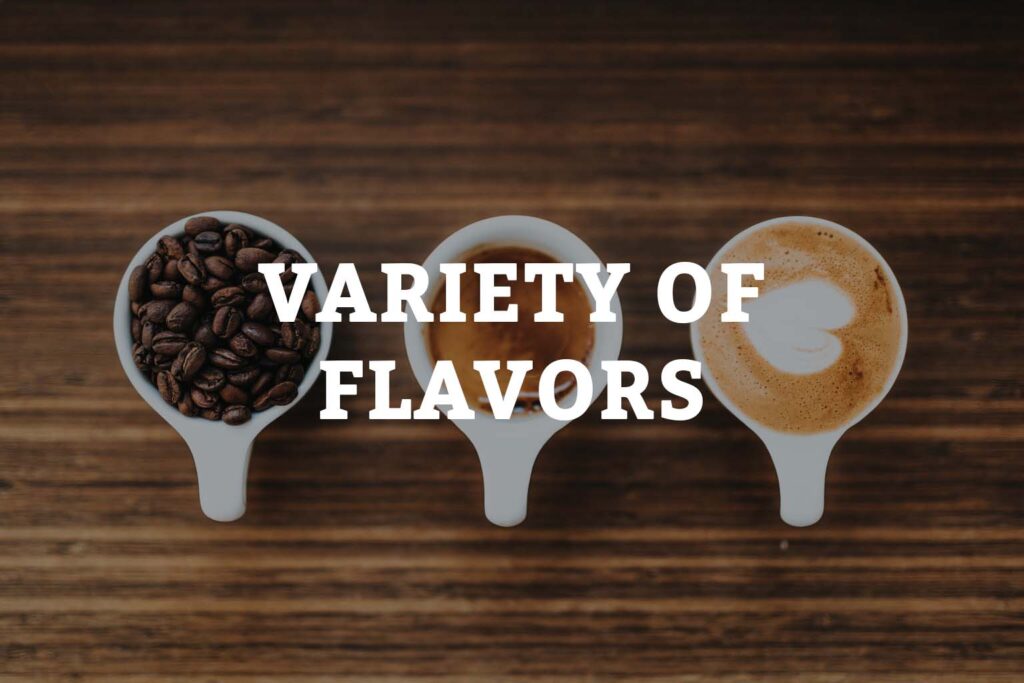 VertuoLine
VertuoLine might be exceptionally versatile in making large cups of beverages, but does it have a lot to offer in flavors? No. The VertuoLine coffee machines use only Vertuo coffee pods and have limited flavors available in the range. Some of the most popular ones are Bianco Forte, Hazelino muffin, Bianco Leggero, Melezio Decaffeinato, Altissio and Costa Rica.
One drawback of having a VertuoLine machine is that it doesn't accept alternative coffee pods, so you have limited options in flavors.
OriginalLine
The original line has a variety of espresso machines as well as coffee pods. There is a list of flavors you can choose from, depending on the intensity and taste you prefer. Some most popular flavors are Napoli, Ristretto Italiano, Roma, Paris Espresso, Scuro, and Colombia.
OriginalLine machines have the advantage of using Nespresso-compatible capsules but have limited flavors. You can choose any third-party pods of your favorite flavors like Caramel, Cookie, chocolate, and Caramel by Gourmesso.
Coffee Crema
To enjoy the perks of a good coffee experience, it must have a great taste and a good texture. A coffee must taste great but also look appetizing. A well-textured coffee smells heavenly and has lawyers and crema on the top. Espresso shots develop a light foamy, bubbly, foamy substance called crema.
VertuoLine
VertuoLine machines make longer shots and use more water, making thick, rich, and velvety crema on the top.
OriginalLine
The coffee from OriginalLine espresso machines has the classic crema. The brewing process makes little air bubbles that create light and foamy crema on top.
Nespresso Coffee Capsules
If you already know the difference between Nespresso machines, Nespresso capsules also have details to consider. VertuoLine and OriginalLine machines use separate coffee capsules because both lines have different technologies for brewing coffee from the pod. The coffee pods for both lines differ in size, shape, and flavor.
The Nespresso coffee pods must be compatible with the type of machine you have. A vertuoLine will only process Vertuoline capsules. On the other hand, the Original Nespresso machine will only work with Original coffee capsules. You can not use the Nespresso pods interchangeably.
VertuoLine Coffee Pods
Here is a list of Nespresso Vertuo coffee capsules under various ranges:
Coffee
Espresso
Double Espresso
Gran Lungo
VertuoLine Decaf Pods
Vertuo Pods for milk-based drinks
Vertuo Pods for Iced Coffee
OriginalLine Coffee Pods
Here is a list of Nespresso Original coffee capsules under various ranges:
Espresso
Ristretto
Lungo
Original Decaf Pods
Original Pods for milk-based recipes
Original Pods for Iced Coffee
Milk Frother
Having an espresso machine at home doesn't mean you have to indulge in an espresso all the time. Experiment with your coffee by adding milk and other condiments, following different coffee recipes. But do Nespresso machines come with a milk frother? Let's find out.
VertuoLine
Vertuo models do not come with built-in milk frothers, but you can bundle them with Nespresso's Aeroccino frother at a discount. Pairing a VertuoLine machine with a separate milk frother will cost a lot, but you can make delicious milk-based recipes.
OriginalLine
The small and relatively affordable Original machines do not have a milk frother. However, some models like Nespresso Creatista and Nespresso Lattissima have an integrated milk frother. The models with built-in frother are expensive but worth it.
Barcode Scanning Technology
Barcode Scanning technology works as a gatekeeper, inspecting if the coffee pod injected into the espresso machine is compatible or not. Coffee capsules for coffee machines with barcode scanning have codes embedded on their rim.
VertuoLine
When you insert a coffee pod into a VertuoLine machine, its Barcode scanning technology detects the pod to start the brewing process once it confirms that the pod fits the espresso machine. As a result, you can not use pods other than Vertuo coffee pods. The bar code scanning reads the pod and sets the temperature, water ratio, speed, and brew time according to the requirements to make the perfect brew.
OriginalLine
The original machines don't have a bar code scanning technique, so it also accepts any Nespresso-compatible pods. This product line has many third-party compatible pods that you can use instead of Nespresso coffee pods and save some bucks.
Price
You must consider your budget before buying a coffee machine because it is not a one-time investment. The coffee machines require coffee pods, so restocking coffee pods costs you a lot if you buy a high-end coffee maker.
VertuoLine
All VertuoLine coffee machines are expensive and have similar price ranges, so no matter which one you get, it will be a high-end machine. You must go for a VertuoLine machine if you like espresso and coffee and like larger servings.
Once you get a VertuoLine machine, you can't run out of Vertuo pods because there are no alternatives for it.
OriginalLine
Original coffee makers are cheaper than VertuoLine models. They have various options, so you can get their small machines if you are looking for an affordable one. You can buy a separate Aeroccino frother to pair with it or buy an Original machine with a built-in frother.
Unlike VertuoLine, you can get cheaper alternatives for original coffee pods and save money.
The Final Verdict
Choosing a cup of coffee is one of the most personal things you can do in this world! It is up to you to decide which of the Nespresso machine lines is best for you and your coffee needs.
The VertuoLine offers five different shot length options for black coffee in addition to espresso if you love longer shots on your espresso machine. If you prefer a variety of flavors, shorter shots, or mixed drinks, the original line is right for you.
Whatever you choose, you will get the best capsule brewing systems when you buy Nespresso coffee machines.
Hopefully, this article has been helpful for you to narrow down which Nespresso machine caters to your preferences and tastes!
FAQs
Has Nespresso decided to discontinue its OriginalLine?
As per Nespresso, it no longer produces the original single-origin range of capsules. It includes Indriya from India, Rosabaya de Colombia, Dulsao do Brasil, and Bukeela ka Ethiopia. From its coffee machines, it no longer manufactures Nespresso Inissia red.
When did Nespresso introduce its VertuoLine?
Nespresso launched its VertuoLine in 2014, targeting the North American market. It soon became globally famous for its digital technology.
Can I use Nespresso Vertuo Pods twice?
No! Nespresso pods are for one-time use. When the machine brews coffee, it extracts all flavors, taste, and strength from the coffee grounds from the pod. If you use it more than once, it will dispense bland hot water.