Coffee Quality

Ease of Use

Brand Reputation

Durability

Extra Features
The Bottom Line
Nespresso Essenza Mini is a compact machine and an affordable alternative for other OriginalLine models. In short, this mini espresso machine contains countless perks in a tiny package.
Today, I will be reviewing the versatile Nespresso Essenza Mini single-cup coffee machine for you all!
Since I am obsessing over Nespresso Pods these days, I came across their smallest espresso machine; the Nespresso Essenza Mini! I took my time to experiment with the machine and curate an in-depth review for you all. After all, your perfect cup of coffee in the morning is my top priority!
Make sure to stick till the end to see if this Nespresso machine is the right pick for you or not!
Key Features of Nespresso Essenza Mini
| | |
| --- | --- |
| | |
| | |
| | |
| | |
| | |
| | |
| | |
| | Espresso: 1.35 oz. Lungo: 3.70 oz. |
| | |
| | |
| | |
| | |
| | Auto shut-off after 9 minutes |
| | |
Nespresso Essenza Mini Overview
There are two classic lines of the Nespresso Machines; Original Line and VertuoLine.
The Original Line espresso machines have the signature Nespresso mechanism that uses a 19-bar high-pressure pump to extract espresso shots from the capsule.
The VertuoLine is a newly-launched mechanism by the company that uses rapid capsule spinning to extract shots from capsules.
If you ask us, we will always vouch for the OriginalLine espresso machines than the VertuoLine ones. Why? Because the 19-bar pump will give you the most luxurious and hottest cup of espresso coffee with foamy crema!
With that being said, the Nespresso Essenza Mini from the Original Line does the same. It is a compact machine and an affordable alternative for other OriginalLine models. In short, this mini espresso machine contains countless perks in a tiny package.
The Essenza Mini weighs only 5.1 pounds and will beautifully fit in even the smallest of countertops. The machine has a plastic exterior body which may not be appealing for some; however, this fact can be overlooked considering the affordable price.
Moreover, the Essenza Mini does not come with any Americano preset button, However, you do get two programmable buttons – you can use these two brew buttons to make a perfect cup of Americano.
In the end, if you want other types of coffee like a Latte or a Cappuccino, you can purchase a separate Aeroccino milk frother to enjoy a PRO barista experience!
PROS & CONS
| | |
| --- | --- |
| | |
| Compact and lightweight design. | Features a basic plastic construction that scuffs easily, but is justifiable because of the affordable price. |
| An affordable package with some high-end benefits. | Small water reservoir; only suitable for a single person living. |
| Features the OriginalLine 19-bar mechanism for authentic espresso. | Less durable |
| Offer two espresso size options. | |
| Easy and convenient to use. | |
| Energy-efficient. | |
Things To Consider Before Buying Nespresso Essenza Mini
Though I have given a brief tour of what you will get from the Nespresso Essenza mini, I can't resist sharing more information with you all. Keep Reading to know more about the features of this compact Nespresso coffee maker!
Coffee Quality: Truly Delicious and Authentic
Do you want the signature Nespresso cream in your espresso? Say no more. The Nespresso Essenza mini will give you the rich texture and deliciousness you want, despite its compact size. This taste is mainly because of the OriginalLine mechanism and the 19-bar pump that perfectly crushes the coffee capsules to produce rich and refreshing espresso shots.
While testing the pod, I found out that the Essenza mini is also compatible with the original Nespresso coffee capsules. So, you can try out different coffee flavors as per your desires! No matter what flavor you choose, the espresso will always be creamy.
Design: Compact and Ideal for Small Spaces
The Nespresso Essenza Mini has a very minimalist and simple design, keeping in mind the price and compact size. It literally weighs 5 pounds and has a basic plastic exterior. I liked the lightweight part as some espresso machines can be too heavy to even slide around. Unlike other high-end brands, this plastic body may be a turn-off for some people. However, we should keep in mind that this is the most affordable espresso maker by Nespresso, so the plastic material is totally justified.
There is a removable water tank at the back of the machine, and there is a drip tray in the front. Yes, super basic. At the top, you will find a small lever for the Nespresso Capsules. This capsule container can easily be opened and closed without any hassle. Moreover, you will find two programming buttons behind the container. You can switch on/off the machine with these buttons and choose your cup size.
Nespresso Essenza mini: Breville vs Delonghi
Moreover, the Nespresso Essenza Mini comes in two versatile designs; one by Breville and the other by DeLonghi. The Breville Design has a rectangular shape with subtle color tones of black, gray, and white. The DeLonghi design has a rounded shape with vibrant color tones of black, green, and cherry red.
Both designs have a 20.3 oz water tank that is fairly small as compared to other models. So, you will have to fill it regularly if you are a hardcore coffee drinker. The rest of the functions are also the same – the only difference is the design variation to satisfy the artistic taste of every customer.
Programmability: Effortless and Easy to Use
As briefly mentioned above, the Nespresso Essenza Mini features only two programming buttons. Hence, it was super easy for me to use as compared to other machines. Also, it heated up pretty fast in under 30 seconds. After it heats up, all you need to do is start your brewing process. insert a coffee capsule, close the container, and select your cup size i.e. 1.35 oz or 3.70 oz. That's all. The recipes are already pre-programmed. Your coffee will immediately start brewing and dispense in your cup even before you know it.
The thing I loved the most about the Essenza Mini is that it features a programmable energy-saving mode. This means that the machine will automatically turn off after nine minutes, just in case you forget to power it off. Do you know what the best part is? You can even extend the auto shut-off time to 30 minutes.
There is just one drawback that we found in the programmability of the Essenza Mini: the brewing sound was very loud. That was not a problem for me, but for some people, it can be annoying.
Water Reservoir: Requires Frequent Refills
The Essenza Mini has a 20.3 oz water reservoir, which is undoubtedly very small as compared to other models. So, you will have to refill the water tank frequently if you drink a lot of coffee, or if you live with people that drink a lot of coffee.
The plus point here is that refilling the tank is quite easy and accessible. The water tank is removable and comes out smoothly. In fact, it took me a second to remove the tank.
However, if you are living alone or bought the Essenza Mini just for individual use, the 20.3 oz water reservoir is enough for you.
Brewing: Effortless and Efficient with the 19-bar Mechanism
I was amazed at how effortless and smooth the brewing process was with the Essenza Mini coffee maker. All you have to do is insert a coffee capsule in the lever, close the container, and select your cup size i.e. 1.35 oz espresso or 3.70 oz lungo button. That's all. The recipes are already pre-programmed and you won't have to arrange for any more settings. Your coffee will immediately start brewing and dispense in your cup even before you know it. Not to forget, the 19-bar mechanism makes the brewing process more worthy!
However, this is not the end. If you want to enjoy other delicious types of coffees, you can always purchase an Aeroccino 4 separately and brew lattes, cappuccinos, and americanos for yourself!
Pod Compatibility: Compatible with Every OriginalLine Pod
Knowing about pod compatibility is an important factor when it comes to buying any coffee machine, and same is the case with Essenza Mini. The good news is that Essenza Mini is compatible with all OriginalLine pods. Moreover, this versatile espresso machine is also compatible with some 3rd party pods.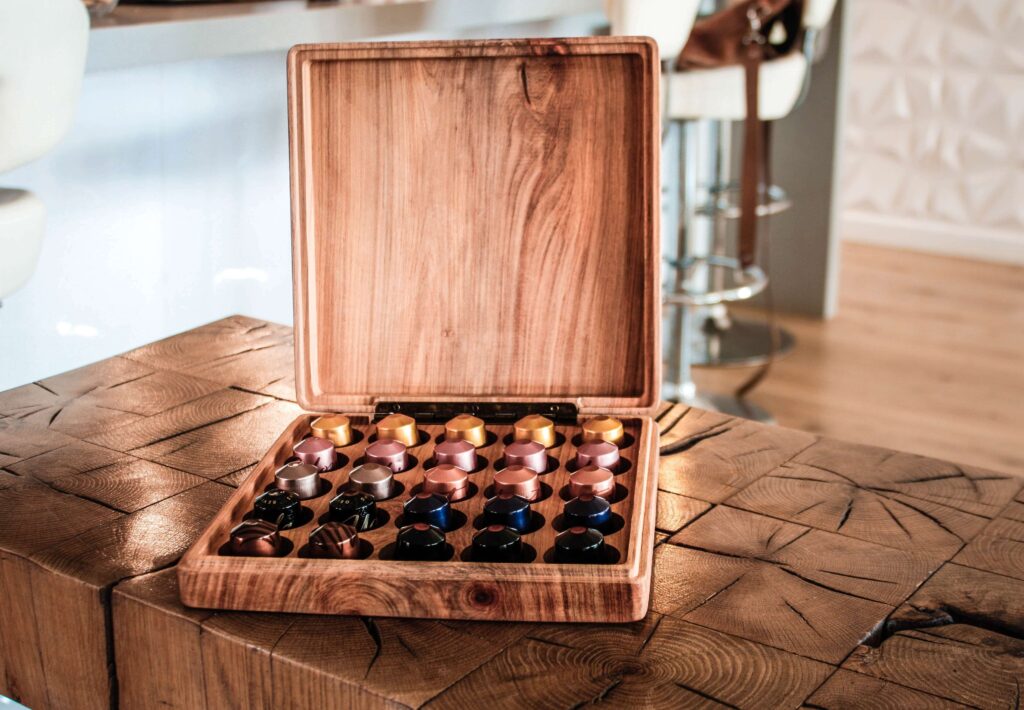 In case of making a double espresso, keep in mind that you can not make the mistake of using the same pod twice. You will need two separate pods if you want to pour some double espresso into your body.
Cleaning and Descaling: Quick and Effortless
You should know that like other espresso machines, the Essenza Mini will also require frequent cleaning and descaling from your side. It is important to clean the capsule container and drip tray every day. As for the water reservoir, try to thoroughly rinse it at least thrice a week. Thankfully, cleaning the Essenza Mini is effortless as all the parts can be removed easily.
For descaling, all you need to do is add some descaling liquid and water to the reservoir and press both of the brew buttons for 5 seconds. The machine will enter its auto-descaling mode for 15 minutes. After 15 minutes, you have to run clear water in the tank to remove any residue of the descaling solution.
All in all, both the cleaning and descaling processes were very convenient and effortless for me.
Price: Affordable
The Essenza Mini is a very reliable and affordable option, especially if we look at the functionality. We are getting easy brewing, a compact and lightweight design, and easy usage; all in one at a remarkable price.
Environmental Impact: Get a Free Recycling Bag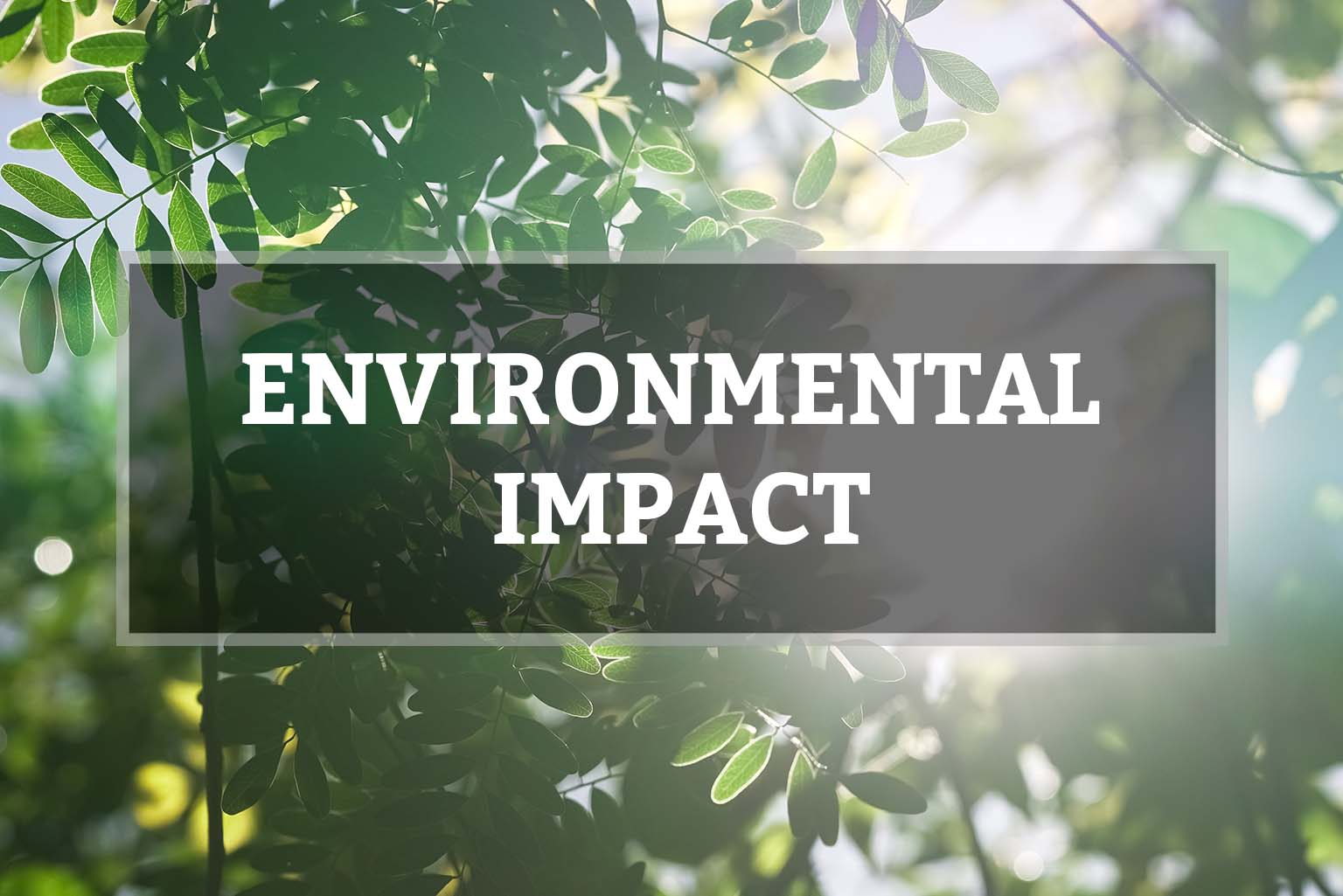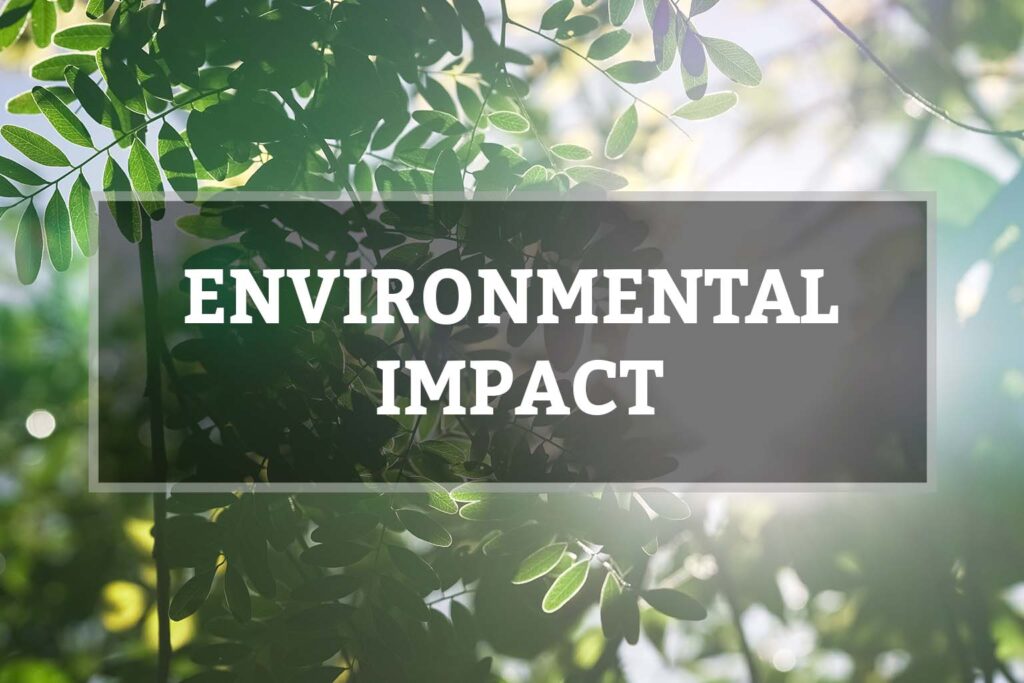 Nespresso Essenza allows you to enter a free pod recycling program. With this program, you get a free recycling bag if you order pods from Nespresso's website. I find it a great initiative to protect the environment.
Warranty: 1 Year
The Nespresso Essenza Mini comes with a 1-year limited warranty. This warranty will cover the repairs and defects. Also, you may get a substitute machine while yours is at the repair shop.
Should You Buy A Nespresso Essenza Mini?
Now that we have gone through the entire Nespresso Essenza Mini review, it is time to see if it is worth the money or not? Well, the answer is pretty simple. YES! It is a well-built, affordable, and considerate option for people with a low budget looking for a simple, compact, and efficient coffee machine, the Essenza Mini is the best option you have got! It also has an auto-cleaning program along with several other exciting features to offer.
Why Should You Trust me?
Let's be real here; I am a coffee addict (Duh) and reviewing coffee pods is my part-time hobby. I take my time to research the trendy coffee machines and pods and thoroughly experiment with them to see if they are worth your money or not. I test the products on the basis of their design, mechanism, functionality, and price. Also, I try to be brutally honest with my verdicts so you guys know about each benefit and drawback you will get out of a product! Again, your perfect cup of coffee in the morning means a lot to me!
Alternatives of Nespresso Essenza Mini
Since I want you to be fully comfortable while making the purchase, here is a list of some Nespresso Essenza Mini alternatives that I find more useful and functional:
This Breville Single-Cup coffee machine is versatile and offers 4 different cup sizes by simply clicking a few buttons. You can make a 1.35 espresso shot, a 14 oz Alto, and much more with it! The best part is its water tank capacity is 40 oz, which is surprisingly enormous looking at the affordable price.
With a 54 oz water tank, this Nespresso DeLonghi machine is a revolution in the world of single-cup coffee machines. It also allows you to brew 4 different cup sizes, offers fast brewing, and has a heat-up time of 15 seconds! It is a bit expensive, but worth every dollar you spend.
The Nespresso Creatista Plus is a luxurious alternative that includes a milk frother as well! So, not just espresso, but you can enjoy various other types of coffee as well with this machine. It offers several customizing features like managing your milk temperature, adjusting the coffee volume, and much more. The main catch is that this machine heats up in a second.
FAQs
What should I do if my Essenza Mini is not turning on?
It is recommended to call the company if your Essenza Mini is not turning on. Don't try to fix the problem yourself to avoid further damage.
Can the Essenza Mini make lattes?
The Essenza Mini itself can not make Lattes. However, you can purchase a separate Aeroccino 4 milk frother to make lattes and cappuccinos.
Does the Nespresso Essenza Mini make coffee?
The Essenza Mini can make espresso of different flavours, and Americano by customising the programming buttons.
What is the difference between Nespresso Essenza Mini and Inissia?
The most prominent difference between these compact machines by Nespresso is that Inissia can hold 11 capsules, while Essenza Mini can hold 6.
What is the difference between Pixie and Essenza Mini?
The Nespresso Pixie can hold 11 capsules, has a 24 oz water reservoir, and is slightly larger than Essenza Mini.