Design & Features

Durability

Price

Ease of Use

Brand Reputation
The Bottom Line
A compact, durable, and stylish mid-ranged model by Nespresso with a whopping 34 ounces water reservoir! From espresso to americano to latte to cappuccino, this tiny monster is capable of doing it all!
Are you drooling over the new Nespresso CitiZ coffee maker but not sure if it is worth it? Say no more! Today, I will be reviewing this elegant Nespresso machine to end your curiosity!
Since experimenting with Nespresso machines is my forte, I decided to try out the new Nespresso Citiz and curate an in-depth review for all my coffee enthusiasts! I spent days and nights with this espresso maker and made sure to test out every aspect possible. From design to coffee quality to programmability, you will see each and everything in this Nespresso CitiZ review. Just like you, I take your coffee seriously too!
Now without making you wait any further, let's see if this machine is the right pick for you or not!
Features of Nespresso CitiZ
Product Line: Original Line
Weight: 7.1 lbs
Brewing Mechanism: 19-bar pressure
Brew Sizes: 2 – 1.35 oz espresso and 3.70 oz lungo
Heat-up time: 25 seconds
Water Tank Capacity: 34 oz
Auto Shut-off Time: 9 minutes
Spent Capsules: 10
External Material: Aluminum
Third-party Capsules Compatibility: Yes
Watts: 1720 W
Nespresso CitiZ Overview
Let's start with the basics first; we all know that Nespresso launches two different lines of machines:
OriginalLine machines:
These models use the classic 19-bar high-performance pump to extract shots from the capsules
VertuoLine machines:
These machines use more advanced and innovative technology of centrifusion and rapidly spin the capsules to extract shots.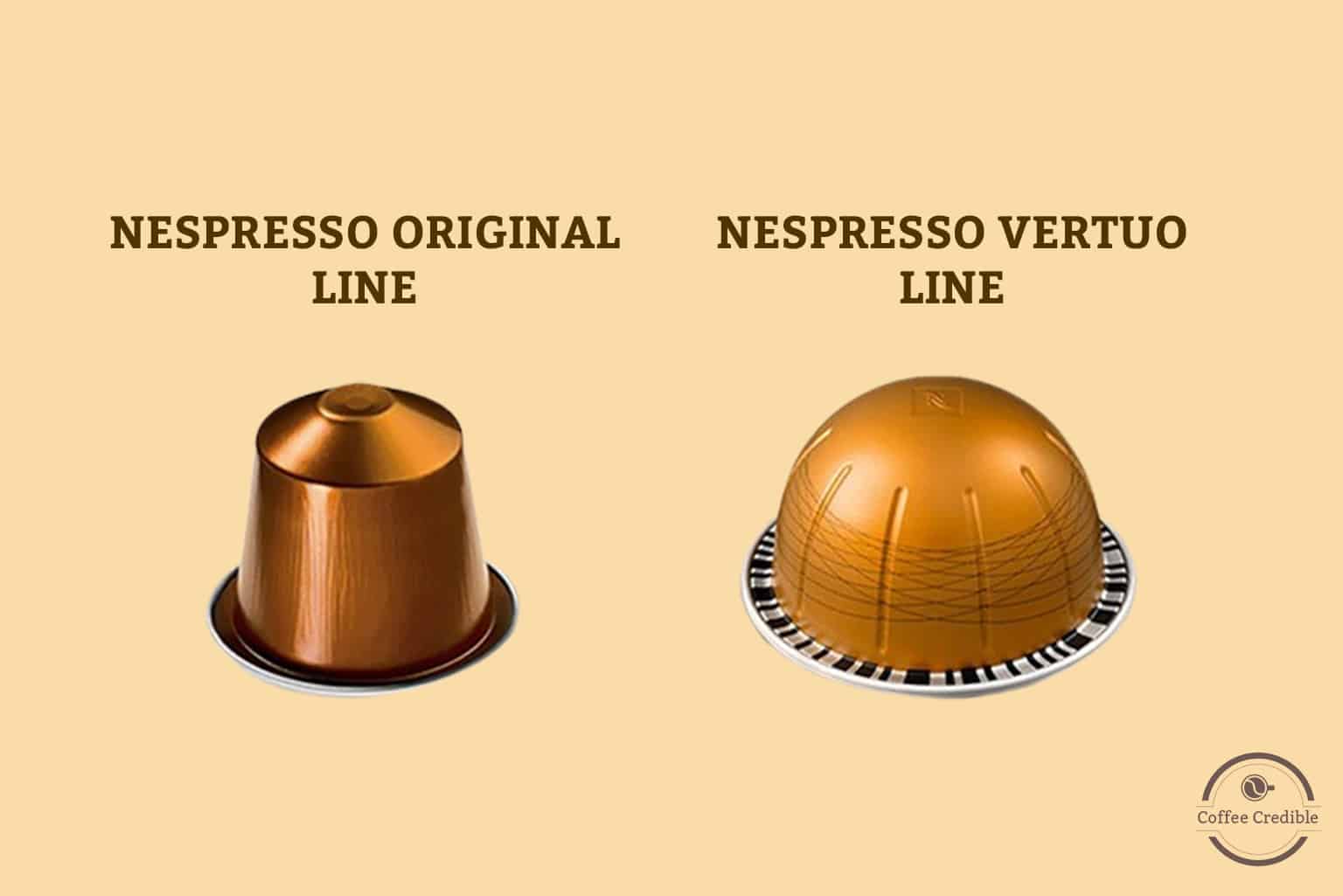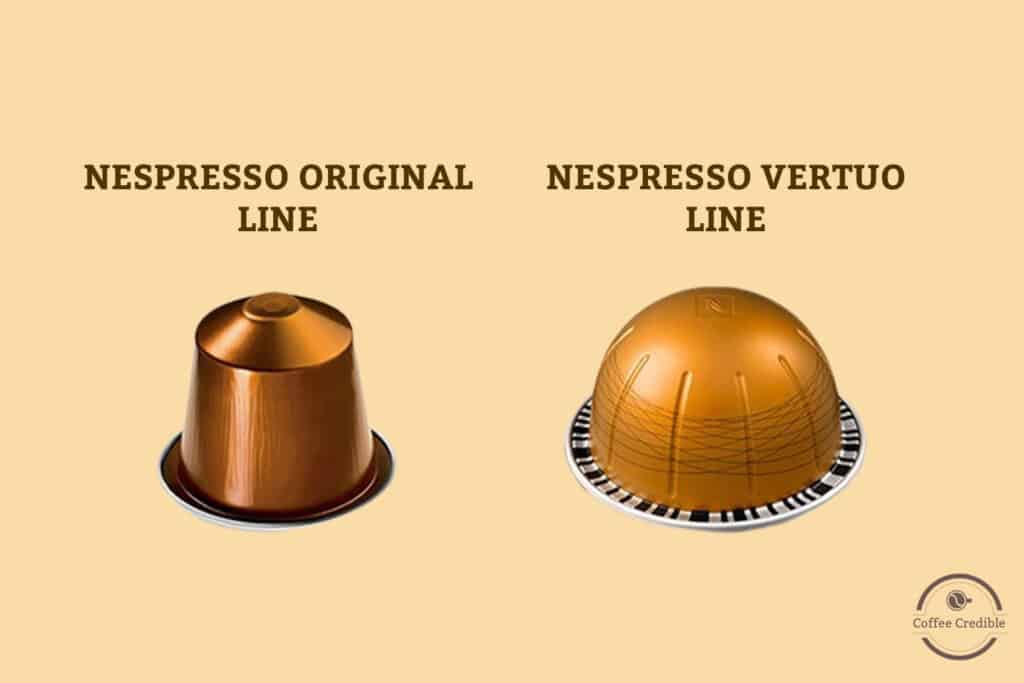 With that being said, the Nespresso CitiZ is one of Nespresso OriginalLine machines, and promises to brew the richest and most authentic espresso ever! It is a mid-range coffee maker by the brand with incredible functionality to offer.
First of all, I loved the sleek, slim, and compact design of this Nespresso CitiZ machine. It took literally the tiniest of space in my kitchen. CitiZ comes in 4 different color options, however, I chose the cherry red and black variant for this review. The premium-quality aluminum exterior worked like a cherry on top.
You will get a 34 oz water tank, which is relatively larger than other compact options by Nespresso. The basic model of CitiZ does not include a milk frother, but you can opt for the advanced variant CitiZ & Milk if you want to enjoy milky drinks. If not, you can simply purchase a separate aeroccino with the basic model.
Moreover, you can brew two basic shots (1.35 espresso and 3.70 lungo) with CitiZ like most other OriginalLine machines. Also, it offers a very convenient and seamless one-touch brewing system. You will also get a removable drip tray, and a very quick heat-up and brewing time.
All in all, I found it a very beautifully built appliance that offers great value for money.
| | |
| --- | --- |
| | |
| Large water tank | Fewer features |
| Compatible with third-party capsules | No milk frother included |
| Slim and small footprint | A little noisy |
| Easy to use and clean | |
| Produces good-quality espresso | |
| Excellent value for money | |
Things to Consider Before Buying Nespresso CitiZ
Though you went through a quick tour of the features of Nespresso CitiZ, there are many more factors to look into before finally making the purchase. Every Nespresso machine is different, and so are the needs and requirements of espresso drinkers.
So, is CitiZ the right pick for you to satisfy all your coffee desires? Keep Reading to know the answer!
Design
For me, the design and aesthetics of coffee machines are very important, so I couldn't miss mentioning this point. Having that said, I give 10 on 10 to CitiZ for the design. The small footprint and chromatic color schemes of black, white, or cherry red were something that I fell in love with. Also, the durable aluminum construction gives the machine a very high-end and premium feel.
The design and build of CitiZ is very very simple and straightforward; there is a removable and folding cup tray at the end, a water container beautifully sitting at the back, and a capsule container at the top. There is also a container for spent capsules with a capacity of 10.
Water Tank
As mentioned above, Nespresso CitiZ has a 34 oz water tank at the back of the machine. This water tank is sufficiently large as compared to other mid-ranged OriginalLine models. With that being said, this mighty water tank will save you from the hassle of frequent refills.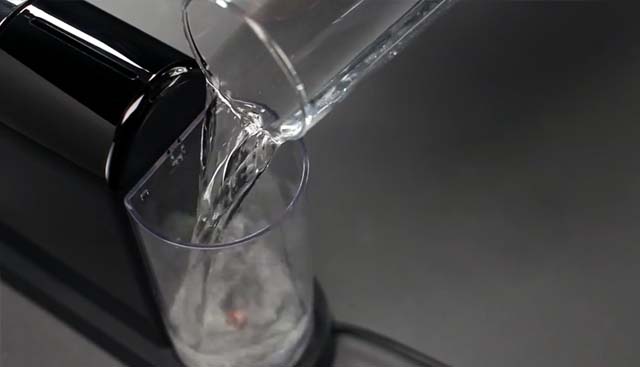 However, I found it a little hard to monitor the water level since the tank is at the back and there are no indicating lights. Other than that, I have no problem with the incredible water reservoir of CitiZ.
Functionality & Features
Though CitiZ is very tiny and slim, there are some very cool and functional features to provide users with the utmost comfort and convenience. First of all, you will be gifted with an auto shut-off feature for you to just pick up your cup and get moving!
Yes, CitiZ automatically shuts off after 9 minutes of no use! Wait, there is more. You can even program this auto shut-off feature and change the time from 9 minutes to 30 minutes.
Furthermore, there is an adjustable and folding cup tray for you to enjoy taller glass recipes conveniently. Just flip up the tray and you will be able to fit taller mugs. This tray also helps you to remove spent capsules without much of a hassle. And yes, the coffee capsule also automatically ejects after the brewing session is complete.
I know that there are no extra, fancy, and glittery features. But remember that you are paying very less for this machine, and it does offer the basic functionality a good espresso maker should have. Yes, there is no milk frother included in Nespresso CitiZ. But you can always purchase a separate aeroccino if you want milky drinks like cappuccinos and lattes.
Programmability
Nespresso CitiZ has literally two programmable buttons that you need to use. One button is for the 1.35 oz espresso and the other one is for 3.70 lungo. You can even program CitiZ to brew with your preferred volume by pushing down these two buttons.
Do you know what the best part is? You can program CitiZ to brew americanos as well by using the two programmable buttons. You can use one button to set your shot size and the other button for setting hot water volume.
However, you will have to eject the capsule in between pressing the buttons. After this, your perfect cup of americano will be right in front of you!
Usability
Honestly, I found the Nespresso CitiZ surprisingly easy to operate. Even a person with no experience in operating espresso makers will find this machine a piece of cake.
All you have to do is put the coffee pods in the container, push down the lever to lock it, and choose your preferred brew size. The machine will remember this brew size for the next session until you reset it again.
Moreover, CitiZ has a very fast heat-up system and it brews your delicious espresso in less than 50 seconds. Pretty seamless, right?
Pods Compatibility
Since Nespresso CitiZ is an OriginalLine machine, it will be compatible with all Nespresso pods. Just make sure to not mistakenly buy Nespresso Vertuo Pods because they won't work.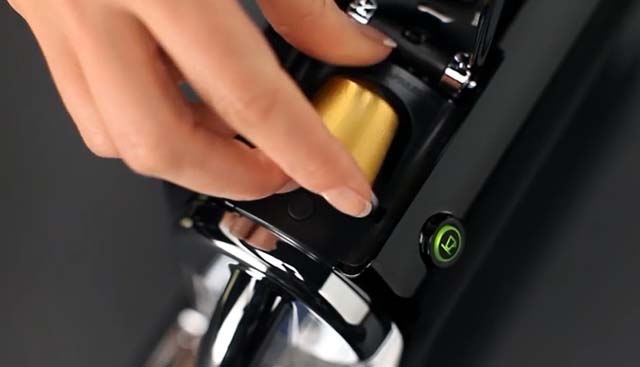 Excitingly, you can also third-party Nespresso compatible capsules by brands like Lavazza, Starbucks, and Peet's with your CitiZ machine.
This freedom is a great way to enjoy a variety of coffee flavors without spending extra dollars on expensive Nespresso pods.
If you are someone who loves the environment and hates seeing the pods go to waste, you can also opt for reusable and refillable coffee pods with your CitiZ machine.
Coffee Quality
The coffee quality of Nespresso machines can never go wrong, and the same is the case with Nespresso CitiZ. It brewed the perfect barista-style coffee that you find in famous coffee shops – no kidding!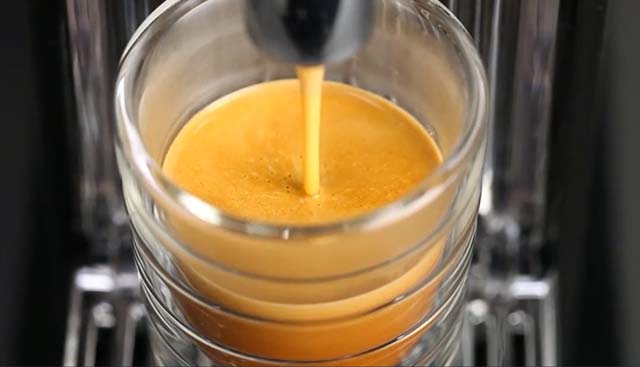 The espresso was full-bodied and flavorful, the crema was super rich, and the aroma was heavenly and pleasant – no kidding! I even tried brewing cappuccino with my aeroccino milk frother and the result was delightful as expected.
If you also want to enjoy some delicious milky coffee drinks, I would suggest you to invest in the CitiZ Milk variant; it will be worth every penny. The functionality and features are going to be the same, and you will get an aeroccino as a plus!
Cleaning and Maintenance
Nespresso CitiZ is a very compact machine, so the cleaning and maintenance won't be a burden. Also, the appliance comes with a self-descaling mechanism, so most of your worries have already vanished! You can use the Nespresso descaling solution for this purpose, and see the user manual to understand how to kickstart the descaling process. Since there is no indicating light, you will have to keep track of the descaling time frame yourself. Nespresso recommends descaling the machine after every 300 cups.
Apart from descaling, there are some parts of CitiZ that will require personal attention from you. You will need to regularly clean the water reservoir, capsule container, and drip tray. All these three accessories are removable so that won't be a problem for you. All in all, I found Nespresso CitiZ very easy and swift to clean.
Warranty
Like all the other machines, Nespresso offers a 1-year warranty for CitiZ too. You can conveniently claim repairs and replacements in this time period. Also, the customer service of Nespresso is known to be very efficient and helpful. You can also register your CitiZ on Nespresso's website to enjoy free coffee capsules occasionally.
Price
The basic variant of Nespresso CitiZ is somewhere around $215, and the CitiZ milk variant is around $267. Honestly, I can't argue with the prices of both variants. Both offer great value for money with a few high-end features too.
Our Verdict
Now that you have gone through the entire Nespresso CitiZ review, I hope all your doubts are clear! CitiZ is undoubtedly a well-designed, well-built, and functional machine – but only for its target customers!
If you are looking for something simple, affordable, yet functional and willing to compromise on unnecessary features, Nespresso CitiZ is for you! It has a large water reservoir, brews the perfect espresso, and also gives you the freedom of using aeroccino for milky drinks.
FAQs
Can I use Ground Coffee in Nespresso CitiZ?
Yes, you can use ground coffee in Nespresso CitiZ by using reusable and refillable pods only.
How to make a latte using CitiZ?
You need an aeroccino milk frother to make a latte with Nespresso CitiZ. Once you have it, just add cold or hot milk to the frother, click on the programmable button, and start brewing!
Who are the manufacturers of CitiZ?
The technologies and features are finalized by Nespresso, and the machines are finally manufactured by two famous coffee manufacturers of the world; Breville and DeLonghi. There is just a slight design difference between DeLonghi and Breville machines, the rest of the functionalities remain the same.
What is the difference between CitiZ and Essenza Mini?
The only differences between CitiZ and Essenza Mini are design and build. CitiZ is slightly bulkier and larger than Essenza Mini. Also, the design of CitiZ is more premium and aesthetically pleasing.
What is the difference between CitiZ and Pixie?
The functionalities and features of Nespresso CitiZ and Pixie are almost the same. The only difference is the size of the water reservoir. Pixie's water reservoir can hold 24 ounces of water, while CitiZ's water reservoir can hold 34 ounces. Simply put, the water reservoir of Pixie is smaller.