As much as I love Nespresso and its machines, there is still one thing that troubles me and most users; the expensive single-use Nespresso disposable Pods that hurt your pockets and environment too. You will have a pile of used pods and capsules in your home with no clue of what to do with them.
However, what If I tell you that I have found the solution to this problem too? There are plenty of reusable Nespresso capsules by third-party brands to help you recycle and refill the pods. I tried and tested several third-party reusable Nespresso pods to share detailed reviews in this guide. If you ask me, my top pick is the Seal Pod Capsules. Still, there are more options too!  Keep Reading!
Best Reusable Nespresso Pods At A Glance:
| | | | |
| --- | --- | --- | --- |
| | | | |
| | | | |
| Alchemy Bar Goods Refillable Capsules | | | |
| I Cafilas Refillable Coffee Capsules | | | |
| BlueCup Refillable Capsules | | | |
| CAPMESSO Coffee Refillable Capsules | | | |
| Recaps Stainless Steel Pods | | Stainless Steel Construction | |
| Triplot Reusable Capsules | | | |
How I Tested the Pods?
Since you all know I am a coffee enthusiast and love everything about Nespresso, I decided to do something to reduce waste and make our Nespresso machines' experience environmentally friendly. For this, I tried almost a dozen third-party reusable Nespresso pods with my Nespresso Pixie and Nespresso Vertuo machine and shortlisted the 7 best products for all my coffee lovers!
I tested the refillable pods based on the basis of their specs, quality, performance, durability, material, and most importantly, the taste of the coffee they produced. Moreover, I am recommending all the products after days and nights of hard work and testing. So, you can rest assured that the reusable coffee pods on this list will give you nothing but quality and satisfaction!
Now without making you wait any further, let's dive into the reviews and what to expect from these reusable capsules, individually.
The seal pod stainless steel refillable capsules are super versatile, unique, and definitely our top pick. Instead of using flip tops, these capsules have a sticker top for the convenience and comfort of the users. Also, you can use the pods as many times as you want, but the lids are for single use only. However, the package comes with 100 spare tops. Since the tops are free from plastic, they are completely environmentally friendly. Not to forget, their price tag is way less than the authentic Nespresso pods.
These pods are specifically designed for the Nespresso Original Line machines. Moreover, the coffee produced with these pods was remarkable. The crema was rich and textured, and the brew was delicious. I tried different types of coffee from Lavazza and Starbucks, and the result was great every time. Also, these pods are very easy to clean and you can make a variety of coffee drinks with them. However, keep in mind that the Seal Pod capsules are relatively smaller than the original Nespresso pods so your coffee shots will be small too.
| | |
| --- | --- |
| | |
| Offers great value for money | Not compatible with Nespresso Vertuoline machines. |
| Easy to fill and clean | You will have to restock the sticker tops. |
| Food-safe construction | |
| Produces fantastic coffee | |
Next on my list are these reusable Nespresso pods by Alchemy Bar Goods. This pack of 6 stainless steel capsules comes with a scoop and cleaning brush as well to provide you with an easy-to-clean experience. Moreover, the fact that these capsules are dishwasher safe is like a cherry on top. All you have to do is fill the coffee inside, close the lid, and it will start brewing your coffee. In the end, just empty the capsules, wash them, and they will be ready for the next brewing session. These capsules are also free from plastic and all sort of chemicals or harmful materials.
Moreover, these refillable capsules are only compatible with Nespresso Original Line machines. Also, they are ideal for finely ground coffee only. Now coming to the taste and coffee quality; the shot was not very intense and strong. So, these pods are an ideal choice for people who like their coffee light. Also, since these pods have latching tops and relatively less pressure, the crema was not very thick too. However, if we look at the affordable price, these two points can be overlooked. Other than that, the aroma was perfect!
| | |
| --- | --- |
| | |
| Easy to wash | Not compatible with Nespresso Vertuo machines |
| Good quality build | |
| Free from plastic | |
My second top pick is this set of 1 Cafilas Stainless Coffee Capsule, 1 brush, and 1 coffee spoon. The most unique part about Cafilas capsules is that they feature a unique press-on top for quick brewing sessions in the morning. The capsules also have a rubber gasket around their rim to provide you with the best pressure and seal possible. However, I would recommend not filling this capsule to the top and leaving some room for the water to pass. Like most of the other products on my list, they are also compatible with Nespresso Original Line machines only.
Honestly, I was impressed by the thick and rich crema of the coffee that I Cafilas pod brewed. Also, the shot was very strong and eye-opening, exactly how I like it. The product also came in very nice packaging and the overall design of the capsules was so classy that I did not want to use it. In the end, I found the pod very easy to clean. Just dispose of the used coffee, quickly rinse it with water, and it will be ready for next use. Also, it didn't leave any lingering taste after the washI tried fine and medium-fine grinds with this pod and would recommend you guys the same.
| | |
| --- | --- |
| | |
| Very durable | A little pricey |
| Fantastic coffee quality and crema | Not compatible with Vertuo Line machines |
| Unique design | |
BlueCup is a very famous dutch company that has never failed to surprise me with its amazing products, and these refillable capsules are maintaining the streak. This package includes two refillable capsules, 100 recyclable aluminum foil lids, a spoon, and a lid sealer. The lid sealer mimics the shape and design of a plastic pepper mill, but trust me; it locks and tightens the aluminum lids in the blink of an eye. Just one twist and the lid is closed! In short, it gave a new name to comfort and convenience.
I found no water leakage during the entire brewing process. Moreover, the crema and flavor were rich and of top quality. Also, you can use any type of ground coffee with these BlueCup refillable capsules. As for the quality, I found these reusable Nespresso pods very durable and heat-resistant too. However, keep in mind that these capsules are only compatible with Original Line models. Still, I totally recommend them to everyone looking to add convenience to their brewing sessions.
| | |
| --- | --- |
| | |
| Offers great value for money | Not compatible with Vertuo models. |
| Swift and smooth brewing | |
| Great quality espresso | |
Now that we have gone through many Original Line Reusable Nespresso Pods, it is time for a Vertuo Line one too! These CAPMESSO Coffee Refillable Capsules have a unique stainless steel design and are compatible with all the VertuoLine models. Moreover, these capsules are free from BPA and all materials that are harmful to the environment. The brew size of each capsule is 2.5 oz espresso and features a silicone ring top to prevent leakages during brewing sessions. The capsules come with a cleaning brush and a spoon too!
I'm not going to lie, this reusable pod brewed a remarkably delicious coffee. The crema of the espresso was very rich and velvety, and the flavor was very smooth and balanced. Also, the intensity level of the coffee was ideal. Moreover, I found these capsules very durable with great-quality construction. The price was also very considerate and on-point. In short, this package is a perfect option for people who are looking for high-quality capsules at an affordable price. I totally recommend this product!
| | |
| --- | --- |
| | |
| Can work till 10,000 shots. | A little hard to clean |
| Very durable | |
| Can brew double shot espresso | |
Next on the list is this complete package that will make every coffee lover feel like a professional barista! This package includes 3 Recaps stainless steel pods, a stainless steel tamper, a spoon, a cleaning brush, and 120 aluminum seal lids as extra stock. All these tools combined will ensure that you are getting special, authentic, and quality coffee shots. The capsules were very solid, and the tamper had an ergonomic design to conveniently adjust the brew's density. Not to forget, the price is incredibly low as compared to the number of items we are getting.
The sticker lids of these capsules are not usable, but the extra 120 ones can save you from the hassle of frequent purchases. However, the sticker lids are still recyclable and made of environmentally friendly materials. Now coming to the coffee quality; the crema was very airy, rich, and velvety. I also found the coffee very bold and strong, especially for morning drinkers. All you need to do is fill the capsule with coffee grounds a little below the top, and compress them with the tamper to get the perfect results.
| | |
| --- | --- |
| | |
| Best for all Nespresso Original Line Machines. | Cleaning the tamper is a little hard. |
| Reusable for up to 10 years. | Not compatible with VertuoLine models. |
| Suitable for different types of grinds. | |
Ending my list with another pack of stainless steel reusable capsules specifically made for Nespresso Original Line machines. Like most products on this list, this pack also contains 6 refillable Nespresso pods, 100 pieces of extra top lids, one scooper, and one storage board for the convenience of users. These capsules also have foil lids but don't have a sealer like the BlueCup ones. Moreover, these capsules are the most affordable options in my top picks. I found the filling and cleaning process very easy too.
You will need very finely ground coffee beans with these Triplot reusable capsules for the best brewing experience. Also, make sure not to close the top lid very tightly – this is a mistake that I made once, but corrected in the next session. After my second test session with these capsules, the brewed result was very satisfactory. It was not very good, but not bad either. Since these capsules are a very affordable option, the taste and the overall quality were totally justified. I would recommend this to everyone who is a bit tight on budget.
| | |
| --- | --- |
| | |
| Very affordable | The construction is not very high-quality |
| Good brew quality | |
| Easy to use and wash | |
Things to Consider Before Buying Nespresso Reusable Pods
There are so many reasons why having the best Nespresso machine is one of the most superior and delightful things ever! They give you a delicious and yummiest cup of coffee quickly by just pushing a button. Also, the luxurious crema, versatility, and convenience that Nespresso offers are hard to find in other single-serve coffee makers.
It's just the Nespresso Pods that make some of us hesitant to opt for Nespresso machines, right? But as always, I got you covered by sharing the above list!
Now that you have gone through my top 7 picks for the Best Reusable Nespresso Pods in 2022, I am sure you have already shortlisted one or two products. However, that does not mean you are ready to make the purchase, yet. All reusable Nespresso pods are different in terms of specs, compatibility, sizes, and other features. Having that said, not every pod is going to be the best choice for you or your Nespresso machine. There are a lot of factors you need to consider according to your personal preferences and needs before finally making the purchase. Let's take a look at those factors and other information you need to know about reusable pods in detail!
Are Reusable Nespresso Pods Environmentally Friendly?
Yes, they definitely are! Though authentic Nespresso pods are environmentally friendly with their aluminum build and recycling program, third-party reusable pods are considered to be more reliable in this case. You can use one reusable or refillable pod at least a thousand times instead of just wasting it in the garbage or taking it to recycle drop-off points.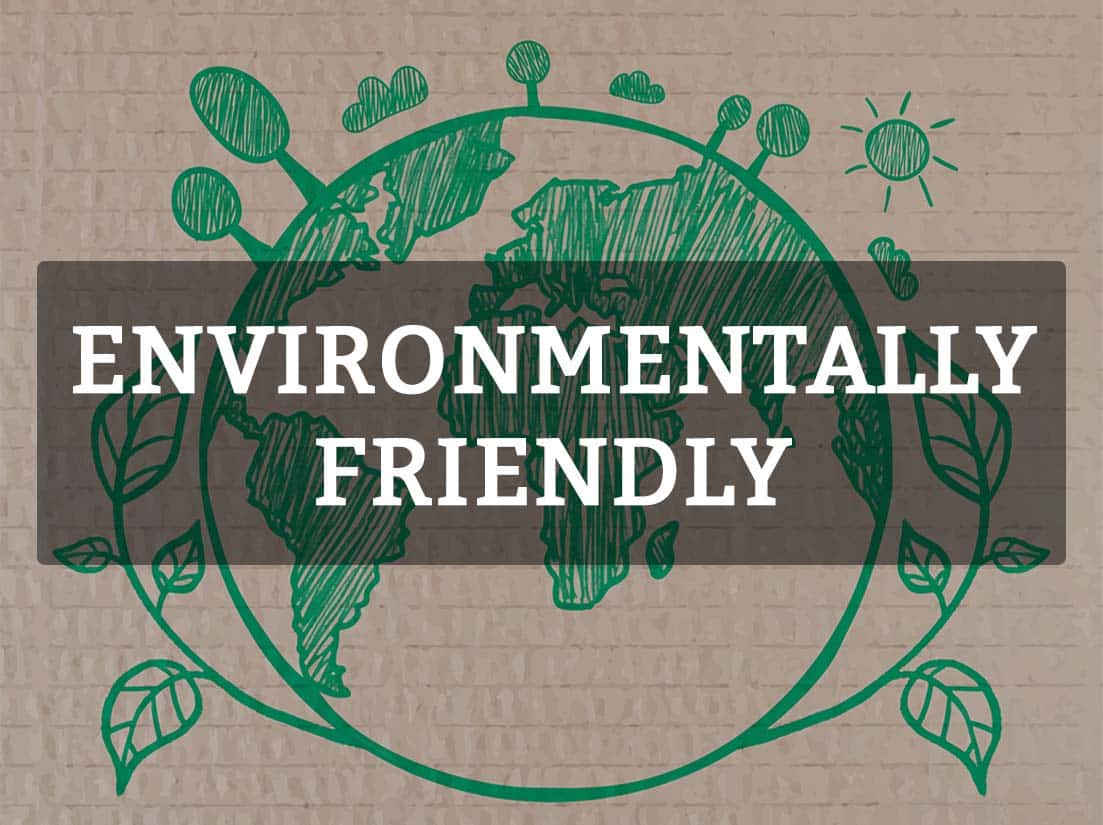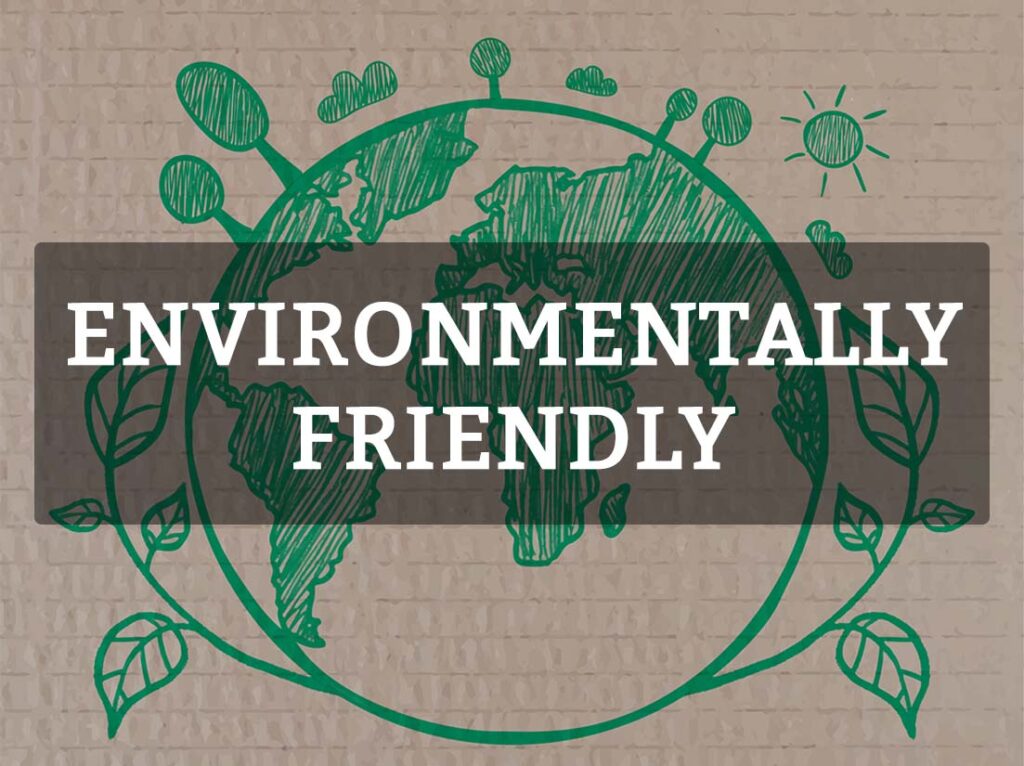 Reusable Nespresso Pods are Economical
Let's state a fact here; the quality and flavor of authentic Nespresso pods are unmatchable, but their prices are super high too. This is where reusable coffee pods come to the rescue. They tend to be very affordable and economical, and you can use one pod countless times. All you will have to do is purchase coffee grounds from your favorite brand and refill the pods. Also, one mid-sized pack of coffee grounds can go for a long time. So, using reusable Nespresso pods will be overall a very affordable option to choose for.
More Coffee Options
Opting for refillable Nespresso Pods can also give you the freedom to experiment with different types of coffee and flavors. You can try coffee grounds from different brands that you couldn't while using the standard Nespresso or compatible pods. You can even get a good-quality coffee grinder and brew fresh coffee beans of your choice and preferences.
Machine Compatibility
The most important factor while looking for the best reusable Nespresso Pods is machine compatibility. As you have seen, I have added two types of reusable pods to this list; OriginalLine compatible and VertuoLine compatible.
Now OriginalLine and VertuoLine are two different types of machine series by Nespresso. The brewing process and mechanism of both these machine types are entirely different, and so are the pods they use. Original line machines use the traditional pressure method for brewing. On the other hand, Vertuo Line machines spin the capsules around for brewing.
Therefore, it is essential to identify your Nespresso machine type and find compatible reusable pods. The majority of refillable pods are only compatible with Nespresso OriginalLine machines and there are very few options for VertuoLine. However, I have added top options for both of the machine types above.
Lid Type
The next important factor to consider is what kind of lid the reusable Nespresso pods have. As you have seen above, there are several types of lids; sticker tops, foil ones, screw-on tops and press-on tops. The lid type also determines how rich will be the crema of your coffee because of the pressure they provide.
If you ask me, I would recommend opting for foil lids as they are easy to clean and provide good pressure for a foamy and rich crema. You can also opt for screw-on tops as they are durable and will work as long as the pod works. This way, you won't have to worry about buying extra lids. Screw-on tops give an ideal amount of pressure too.
Material of Reusable Pods
One thing you should never compromise on while looking for the Best Reusable Nespresso Pods; Material and Quality. I would always recommend opting for stainless steel pods because they tend to be more robust and durable than plastic ones. Stainless steel pods can also retain high temperatures and stay in top-notch condition.
Convenience
Convenience should be your top priority while looking for the best reusable Nespresso Pods. Always look for options that are easy to use, refill, and most importantly, easy to clean. Make sure to find options that are dishwasher safe or require just a rinse to clean. Moreover, look for options that come with additional accessories like scoopers, tampers, and storage boards to have a comfortable brewing experience. All the products on the above list will definitely provide you with the utmost comfort and convenience.
How to Use Refillable Nespresso Pods?
If you are unaware about how to conveniently and efficiently use refillable Nespresso pods, here is a detailed step-by-step guide for you:
Step 1:
First of all, you need to grind your coffee, of course. Reusable pods need a very fine grind to brew a perfect shot of espresso. Therefore, take a high-quality grinder and get to work. Freshly ground coffee is also known to be more flavorful.
Step 2
The next step is to start filling your pod/capsule. Now, every pod requires different quantities of coffee. So, check the size of your pod and then fill the pod accordingly.
Step 3
Now, you need to start tamping your coffee grounds with a tamper. You can also use a spoon for the tamping process.
Step 4
Seal the capsule with the method and type of the top lid you have. Make sure there is no excess coffee on your capsule.
Step 5
Your reusable pod is all ready to brew now!
The Bottom Line
Finding the Best Reusable Nespresso Pods can be a tedious task, and I hope this guide made things easy for you! Again, single-use coffee capsules might sound attractive, but they are harmful to your environment. Therefore, investing in refillable capsules is a wise and economical decision. You will be protecting your environment and your pockets too!