Yes, there's a huge difference. Yet both followed a pressure-based coffee brewing system, but the way coffee beans are extracted are different, eventually offering us different types of coffees.
Nespresso, owned by a Switzerland-based brand Nestle, produces coffee-pods brewing machines. Nespresso machine paved its existence in 1975 when the unique Italian tradition of brewing barista inspired Eric Favre. Fun fact, the Nespresso name was derived from two words Nestle and Espresso!
Espresso, a highly concentrated coffee shot, came into being in the early 1900s in Italy when Luigi Bezzera first introduced the espresso machine.
Now depending upon your cup of tea, you can decide which one to settle on.
Nespresso Machines Overview:
These are Single-serve espresso coffee makers, automated and simple to operate. You only need to insert your Nespresso capsule and push a button to make a Nespresso coffee shot.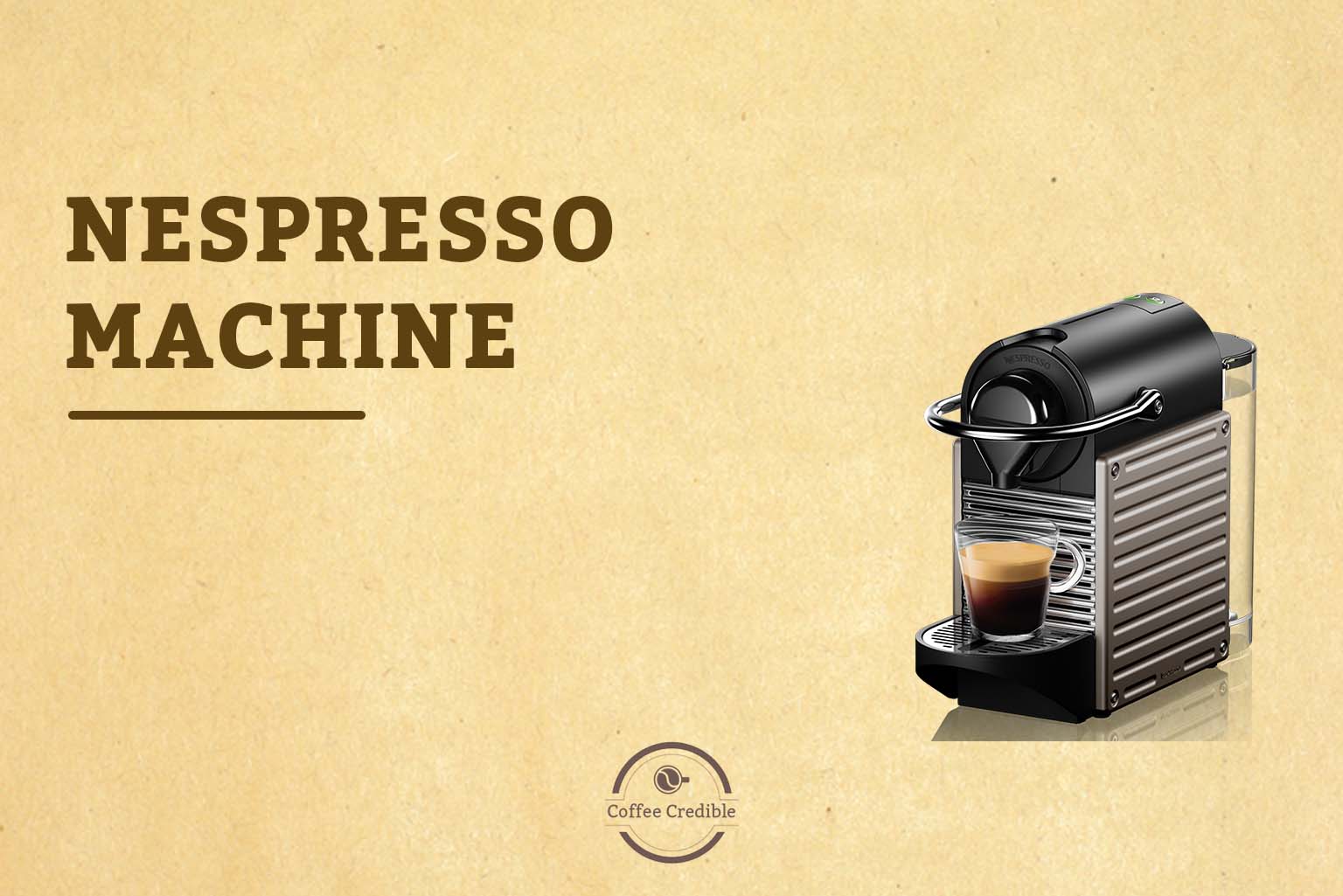 Further, the Nespresso machine line comes in two main models, the Original line and the Vertuoline line.
Nespresso OriginalLine machines, such as CitiZ, Essenza, and Inissia, need about 19 bars of high pressure for pulling espresso coffee shots. A needle pierces the capsule when making coffee, forcing pressurized water into the grounds. Typically, they either brew a single or double espresso.
Only a few OriginalLine models can froth milk, so if you need espresso coffee with milk, you'll need to get a separate milk frother.
The Centrifusion Technology used by Nespresso VertuoLine machines, like Vertuo Plus and Vertuo Next, causes the capsule to spin rapidly to extract flavor. These machines produce Espresso and coffee with a thick layer of crema.
| | |
| --- | --- |
| | |
| Less expensive than the typical espresso machine. | Unreliable Espresso coffee. |
| Simpler to use. | Offer limited Vertuoline pods only through Nespresso. |
| Shortened brewing time. | Pricier per serving. |
| Makes rich flavored crema coffee. | Not customizable. |
Espresso Machines Overview: 
The espresso machine follows the process of producing Steam, pressing out water, and forcing hot water through the coffee puck in machine boilers. They use pressure ranging from 9 to 15 bars. The taste is, therefore, swiftly extracted, and the crema is produced smoothly by a proper espresso machine.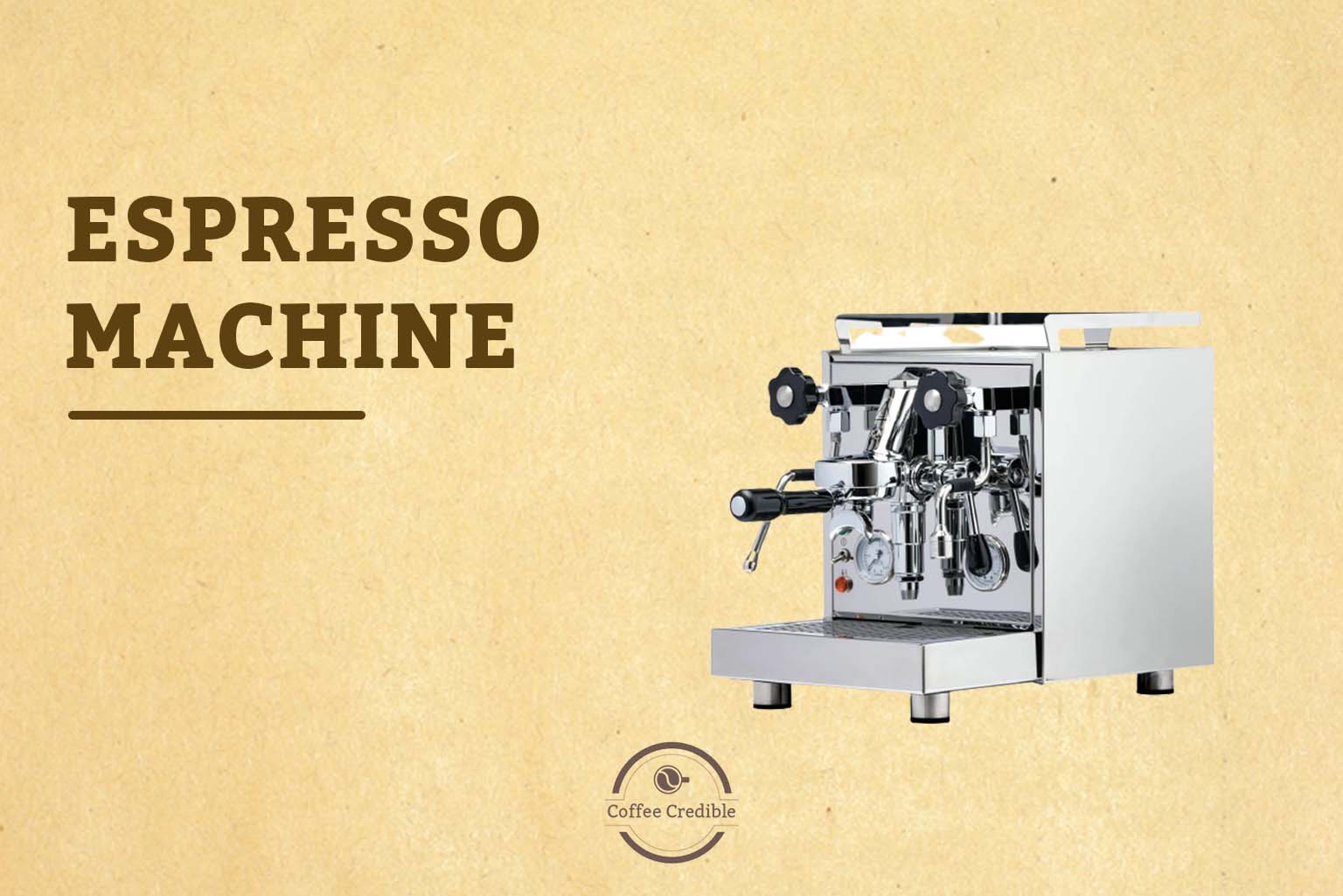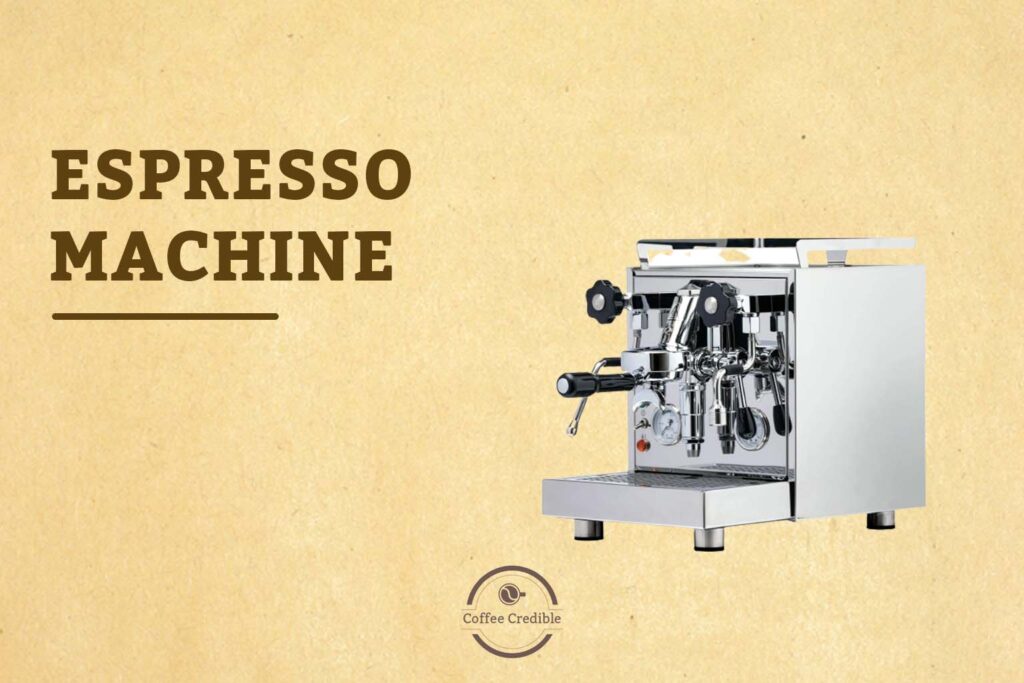 There are three types of Espresso machines: Semi-Automatic Espresso Maker, Super-Automatic Espresso, and Manual Lever Espresso.
Using Semi-Automatic Espresso Machines such as Breville Barista Express, De'Longhi La Specialista, and Gaggia Classic Pro Espresso Machine, you'll need to put some effort into producing excellent espresso shots. You must grind your beans to the correct size and carefully attach the portafilter to the brew head. Finally, you must be mindful while pressing the amount of water added to get an ideal espresso shot.
You don't need proper skills while using Jura E8 and De'Longhi ESAM3300 Magnifica, the Super- Automatic Espresso machine, as you only have to insert the pod. The machine will automatically fix an optimum pressure grind, tamp, and draw your shot at the touch of a button.
Manual Lever Espresso, including ROK Presso, and La Pavoni EPC-8, offers complete control to the user to make their coffee and depends upon the user process. That makes it cheaper and, at the same time, challenging to use for people new to the coffee world.
| | |
| --- | --- |
| | |
| Produces authentic Espresso. | You must be aware of the barista's making skills. |
| Can use different coffee beans span various regions, tastes, and roasts. | Pricey compared to Nespresso machines and requires more counter space. |
| Reasonable price per serving. | An espresso grinder is necessary. |
| You can customize your Espresso. | |
Nespresso vs Espresso Side by side Comparison:
While comparing Nespresso and Espresso Machines, we will look at thier different designs, specifications, and cost.
So, follow up on the article and decide which one you should single out!
Machine Design:
Nespresso's line of machines has cutting-edge innovations that let both people and businesses equally customize their coffee to their tastes. Its coffee makers satisfy the needs of individuals who want to drink Nespresso coffee at home and those who prefer to do it abroad, such as in restaurants, hotels, and airlines.
However, it comes in three different ranges. The Vertuoline and original line machines' competent bodies can be kept in homes and small offices. The Original Lattissima Touch enables coffee enthusiasts to delight in the ideal combination of coffee and milk by having a milk frother attached.
Coffee lovers who want the Nespresso experience outside their homes can get it through restaurants using compact Professional Nespresso machines and enjoy the homely Nespresso flavor.
Espresso machines follow their professional design and tools while making an extravagant, unique espresso. While buying Espresso machines, you need to have a coffee grinder, boiler, temperature controller, and other parameters, including a pump, thermal insulator, brew group, water connector, steamer, and espresso doses.
The grinder is important because espresso machines with portafilters often do not come with one.
If you want to extract the most flavor from the beans, it is recommended to start with the grinder because it has a higher impact on the extraction process than the coffee maker itself. You can check out Mignon coffee grinders that match your coffee.
The Boiler, the center of the coffee maker, contains steam and hot water, and its larger capacity is directly proportional to its enhanced performance and stability. It comes in three different variants.
A single boiler such as Breville Duo Temp Pro has limited capacities, which results in low efficiency of brewing Espresso and frothing milk at different instances. These machines are ideal for people who want black coffee.
Heat Exchanger (HX) such as Domobar Junior is bigger, which leads to greater efficiency and better temperature stability. For those who value excellent Espresso but also want to froth milk and enjoy cappuccinos or flat white coffees, HX is a decent choice.
Double Boiler used by professionals offers the highest stability and efficiency as it consists of separate boilers for Steam and hot water. You can check Breville Espresso Machine BES920XL Dual Boiler on amazon.
One of the main factors affecting coffee extraction is the water temperature. The thermostat is an analog system used for temperature control. It is a suitable option if you are making a normal espresso drink. Still, if you want to be involved, then a digital PID temperature controller such as La Marzocco Linea Mini Espresso Machine is important.
Nespresso & Espresso Cost:
Nespresso coffee machine offers more in-budget range to its user. The minimum price starts from $150 to the maximum of $650. However, espresso machines can cater to luxury audiences as their minimum price range is $400, and the highest goes above $1000.
However, for espresso machines, you can use any affordable or cheaper coffee beans or pods compared to Nespresso machines.
Moreover, you can use any third-party pods in Nespresso original, but the coffee capsule used in Nespresso Vertuo Machine are more pricey as they are branded.
Brewing System:
The coffee capsule is brewed in the original Nespresso by injecting the insert pod with needles three times. With 19 bars of pressure, the hot water is pressurized into the fine coffee grounds to extract the original flavor and taste.
However, to compete with the demand for bigger espresso servings, Nespresso Vertuoline was introduced. It follows a Centrifugation technique of brewing the coffee pods with a centrifuging force.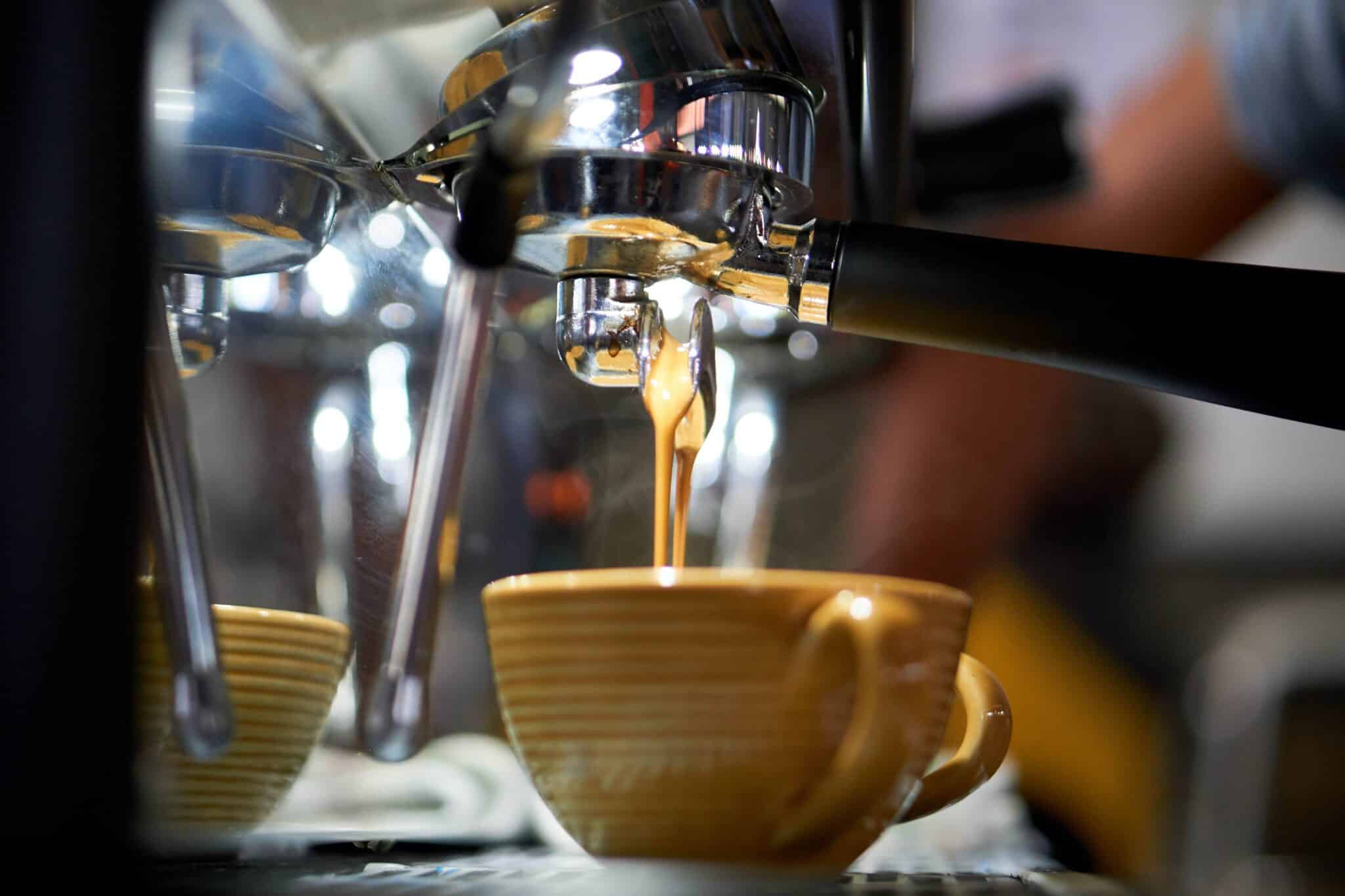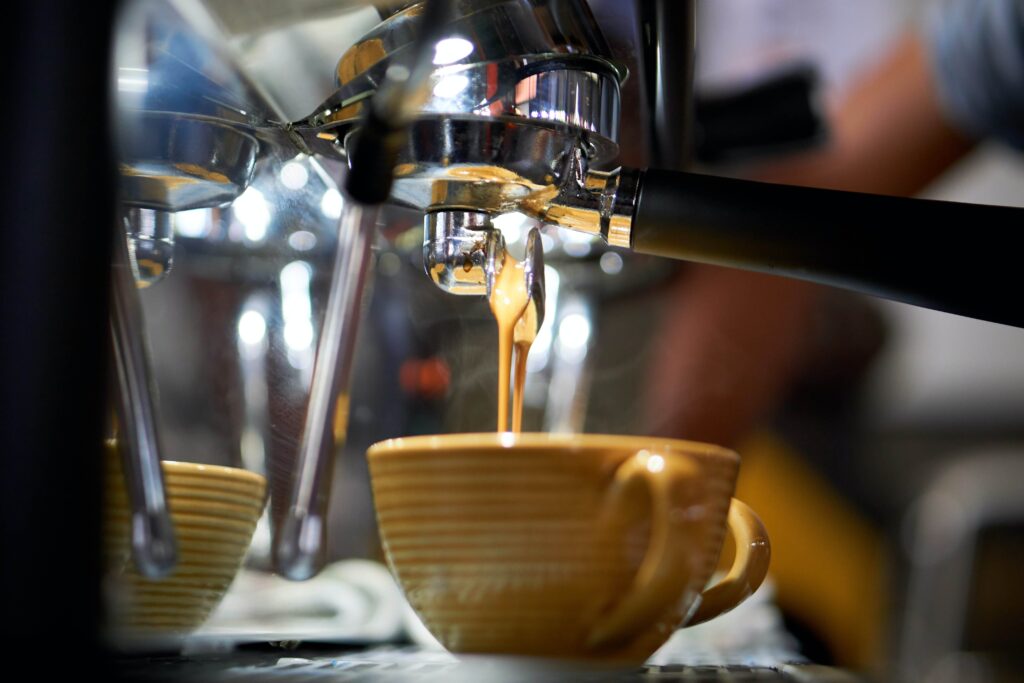 The barcode of its capsules helps the machine to interpret the many brewing parameters for each Vertuo coffee and perfectly regulates infusion duration, water temperature, rotation speed, and cup size. Each pod spins up to 7,000 times per minute to extract rich coffee and produce the most delicate crema.
On the other hand, brewing your coffee in an Espresso machine is an art because here, you don't have your handy pod of coffee grounds and a simple touch of a button.
The coffee beans must be roasted appropriately and packed into a portafilter at the appropriate grind size and pressure. It follows the brewing system to create concentrated real Espresso by pushing pressured water close to boiling temperature through a "puck" of ground coffee and a filter. You may need to time your Espresso shot too.
Nespresso & Espresso Coffee Quality:
The way a traditional espresso coffee machine produces Espresso, a Nespresso machine can't make that. The reason is that Nespresso uses its brewing technique to extract coffee flavors resulting in a less intense and muddied taste.
Whereas, if you opt for making a traditional espresso shot in an espresso machine with proper skills, it will come out with richer quality and gracious flavors. In contrast, the coffee can become a distasteful flavor if you mess up with the grind size. So, as you can see, the risk is there!
However, while using Nespresso, you are in more saver hands as the machine is doing all the work, and you have to insert the pod and touch a button.
Crema:
Crema enhances the flavor and is a vital ingredient of an espresso. It's made in the brewing process when the extracted soluble oils of extracted coffee come in contact with air bubbles.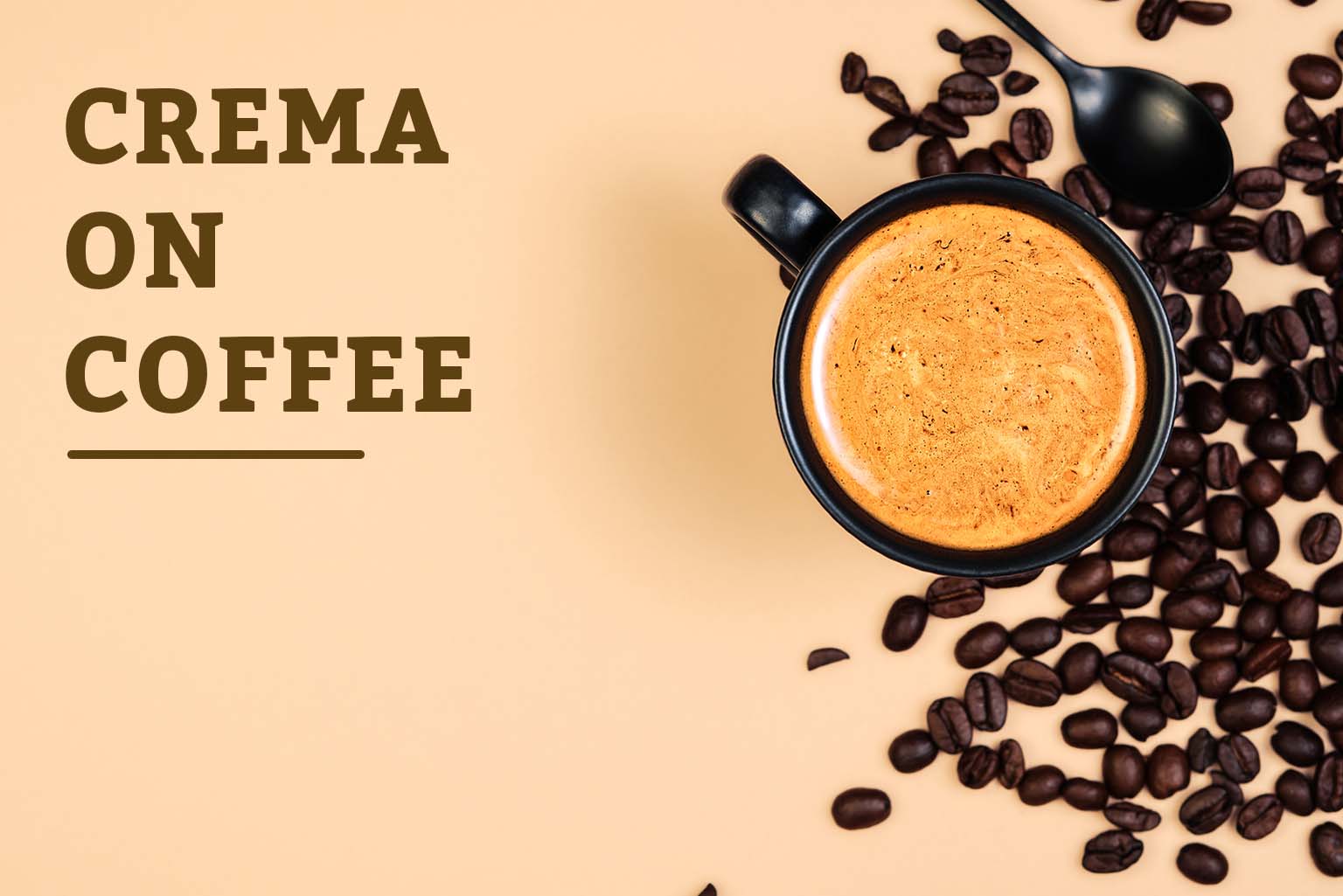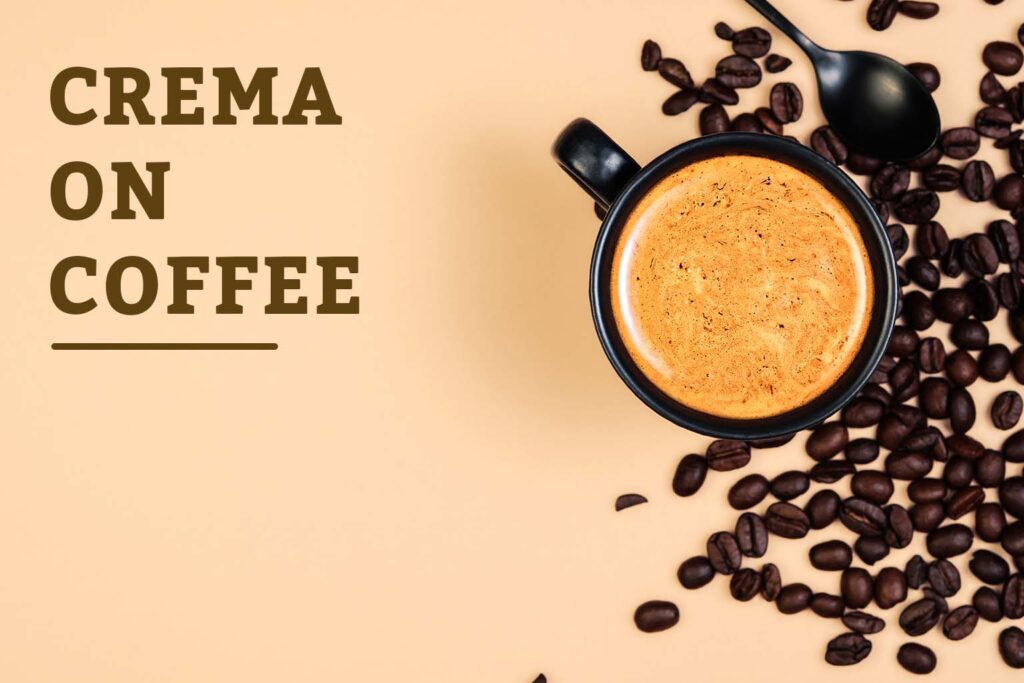 The good news is that both espresso and Nespresso machines produce crema.
Nespresso produces synthetic crema from its brewing technique. It's just there to make you feel fresh, as it doesn't last long in a cup.
Espresso Crema varies from model to model. The bubbly artificial crema is common in cheaper espresso machines that use pressurized portafilters. Espresso professional machines that have standard filter baskets produce smooth crema that lasts for a more extended period.
Nespresso Pods & Espresso Ground Coffee:
To brew coffee Nespresso comes up with its small pods that contain 5g of coffee grounds and are tightly sealed with aluminum foil. Whereas Espresso uses 7g of coffee grounds to extract coffee, you will need to have the skill to brew coffee using a coffee grinder.
Original Lines and Vertuo Nespresso capsules hold a bit differently.
The original line consists of cup-shaped Nespresso capsules that come in the exact sizes they are meant for an only espresso shot drinks.
Vertuo line offers dome-shaped Nespresso capsules and comes in variant sizes due to its volume of drinks. It offers a double espresso to a 14 oz alto with a rich layer of crema.
Its unique feature includes a barcode around the rim of the capsule that helps the machine automatically set the coffee with the required coffee intensity, amount of water or milk added, and temperature.
You can buy Nespresso original pods through Nespresso or any third-party brands making it more variant in flavors and taste compared to Nespresso Vertuo pods that are limited to Nespresso and cannot be brought elsewhere.
While using a coffee grinder for your Espresso, you need to make sure to get a perfect size because if you over grind the coffee, the grounds will clog in the brewing process. However, not grinding the beans much will lead them to be under-extracted and produce no actual taste.
A pressurized portafilter is an option, too, if you want to go for a pre-ground coffee. Moreover, the incorrect amount of pressure can make your coffee taste compromised.
Nespresso Vs. Espresso Machine Skillset:
Nespresso machines are designed in an automated and user-friendly way that any newbie or skilled barista can use and make an ideal cup of coffee.
With Espresso, you need to be skilled in the grind size, tamping, water temperature, extraction time, and all other variables added in the correct proportions to achieve an ideal drink. It requires quite a labor and effort, but it gives you complete control over the coffee-making process.
So, if you don't want to put much time and effort into your coffee, then you can go for an automated Nespresso, or if you want to be fully involved, then Espresso is the suitable option.
Which machine is Suitable for you?
Nespresso machines are suitable for those who want to have a decent device carrying less amount of space.
Also, for those who don't want to invest too much financially and mentally Nespresso machine is the best option as it comes at an affordable price and has a user-friendly interface.
Espresso machines can be opted for by our passionate coffee connoisseurs who can't comprise the espresso taste.
All coffee fellows involved in the coffee-making process to manage a separate space for their espresso machine can surely buy it without second thoughts. However, remember that the price for drinking the 'real' Espresso is high.
Final Verdict
The primary distinctions between Nespresso and traditional espresso makers should now be clear to you, and you might be able to identify their benefits and drawbacks.
Both are here! So, when we want a hassle-free, quick, and easy espresso, Nespresso provides a perfect solution. The espresso machine, however, provides the most satisfactory results when we have the time and desire to prepare a higher-quality espresso shot or if we are experimenting with premium-quality beans.
Before making a decision, you should consider several factors, including price, counter top space requirements, crema quality, and available coffee flavor options according to your preferences and priorities.
FAQs
How to Use a Nespresso Machine?
While using the Nespresso machine for the first time, you should have its user manual with you as the machine's working varies from different models.
However, the baseline is the line you need to buy a capsule pod for your machine. Buy an original pod using an original line machine and vice versa for Vertuo line models.
After inserting the pod, press the lungo or espresso button if two, or press the start button once. Lastly, place your cup beneath the brew head to get your delicious coffee.
Where to buy Nespresso Pods?
You can buy Nespresso Orginalline and Vertuoline Pods from Nespresso's website or on amazon too.
What is the difference between Nespresso and regular coffee?
Regular coffee is a black coffee being intensely flavored. Nespresso coffee drinks are meant to have a medium body, a thick flavor, excellent scents, and a slight acidity.
Is Nespresso real coffee or instant?
Nespresso makes a real coffee, but not a traditional one brewed in espresso machines. Nespresso doesn't contain instant coffee as the pods contain finely ground coffee beans that swiftly make delicious coffee thanks to high-pressure water jets.
Can I use my coffee in a Nespresso machine?
Yes, you can use your coffee beans in a Nespresso machine but keep in mind to buy these things before jumping into it. For Vertuoline machines, get this CAPMESSO Coffee capsule in your hand to make your perfect coffee grind. For the Original line, buy this Espresso refillable capsule from amazon to load your customized coffee into your machine.
Can Nespresso pods be used twice?
Nespresso doesn't recommend reusing pods because it affects the coffee flavor, intensity, and quality. However, if you want to reuse it, you can buy Silicon caps from My-Cap, made for Vertuoline pods to be used again after one brew. You can buy it from amazon.