The Nespresso espresso machine revolutionizes how coffee is made and consumed by using coffee capsules. You no longer need to run to the coffee shops every time you are craving barista-style drinks. Among the brand's well-known machines are Nespresso Pixie and Nespresso CitiZ. Both offer great-tasting coffee people can't get enough of.
Nespresso Pixie and Nespresso CitiZ are classified as super-automatic machines, which means all grinding and extraction are done automatically. You don't have to tamp beans, choose grind coarseness, or do anything except insert the coffee pod and press a button to brew.
This guide will help you differentiate between the two Nespresso models based on their specifications, features, and functionality. You can make a well-informed decision to choose between the two after going through all the details we will discuss in this article.
Nespresso Pixie vs. CitiZ: At a Glance
| | | |
| --- | --- | --- |
| | | |
| | | |
| | | |
| | | |
| | | |
| | | |
| | | |
| | | |
| Automatic Energy Saving Function | | |
| Used Capsule Storage Capacity | | |
| | | |
| | | |
| | | |
| | | |
Nespresso Pixie: An Overview
This compact, lightweight machine is perfect for those who enjoy espresso or single-serve coffee at home. For extracting coffee from coffee capsules, this machine offers up to 19 bars of pressure.
A two-button interface is included, and different brew sizes can be programmed. For easy cleaning and replacement, the Pixie also has a removable water reservoir.
| | |
| --- | --- |
| | |
| Indicating light for low water | Limited colors available |
| Premium Appearance | Smaller water capacity |
| Affordable price range | Shorter power cord |
| Durable Model | |
| Takes less counter space | |
Nespresso CitiZ: An Overview
Like the Pixie, the Nespresso CitiZ is a convenient espresso machine for small cups of coffee. Compared to the Pixie, it has a larger water tank, which makes a slight but noticeable difference in how much espresso it can make.
It has a more vintage appearance than the Pixie and comes in red, white, black, and grey colors. You can buy it with a milk frother to enjoy lattes and cappuccinos.
| | |
| --- | --- |
| | |
| Multiple colors available | More Expensive |
| Larger water reservoir | Doesn't look expensive |
| Easier to use | No indicator for low water |
| Durable Model | Takes more space |
Nespresso Pixie vs. Nespresso CitiZ: Comparative Analysis
Let's do a face-to-face comparison of Nespresso CitiZ vs. Pixie to understand which ones suit your preferences.
Design
Your coffee machine must be appealing to the eyes sitting on your kitchen counter but also exceptionally good at making great-tasting coffee. Pixie and CitiZ are both compact coffee machines with slight differences in their designs.
Pixie is a good-looking compact Nespresso machine with a stainless steel exterior. It has an aluminum sliding that you open to insert a capsule in the holder. Pixie measures 4.4 x 12.8 x 9.3 in and weighs 6.60 lbs. The sides of Pixie are made with recycled coffee capsules that make it a sustainable choice.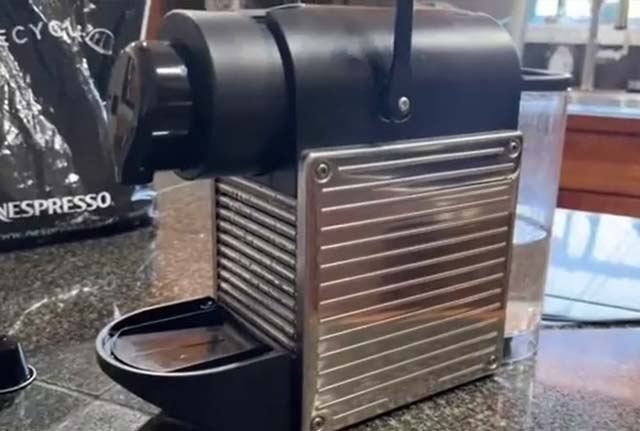 Nespresso CitiZ has a simpler design and a lever to insert the coffee pod. It has a stylish and decent design that comes in four colors. The CitiZ is relatively heavier than Pixie and takes more space on the counter. It measures 14.6 x 5.10 x 10.90 and weighs 7.50 lbs.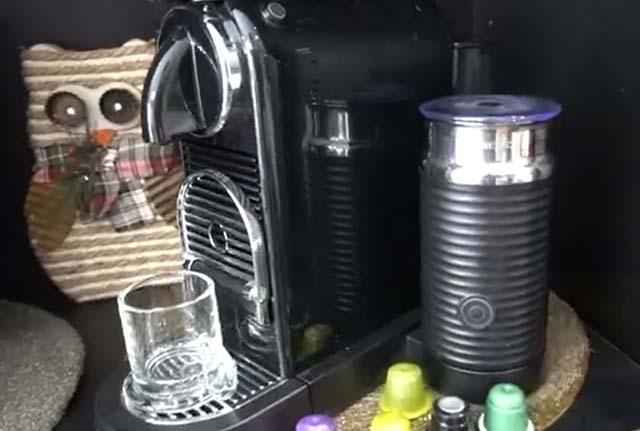 Performance
No matter which model you go for, it must be convenient, easy to handle and last you a long time because coffee machines come with a hefty price tag.
Both CitiZ and Pixie are easy to use and convenient for making espresso drinks. Both coffee machines take up to 20 to 25 seconds to heat up. You can select the brew size of your choice just by pressing the espresso or lungo button.
Nespresso Pixie machines make a larger drink than CitiZ. Otherwise, there is not much difference in the performance. Both machines shut off automatically and go into power-saving mode after a few minutes of inactivity. However, the CitiZ has an extended time for a power-saving mode that ranges from 9 to 30 minutes.
Espresso Quality
The quality of espresso produced by espresso machines must be so good that it makes it worth giving up on commercially made coffee.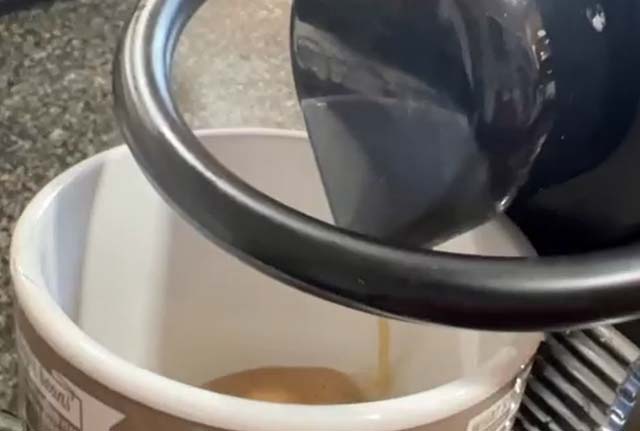 The Espresso Quality is top-notch. No matter which Nespresso model you use, it prepares great-tasting espresso. Both models make delicious espresso with a rich texture and Crema, full of aroma and flavors.
The Nespresso Pixie and CitiZ can make better-tasting espresso than any VertuoLine model that costs double the price.
Water Reservoir
As mentioned above, Nespresso Pixie and CitiZ have different brew sizes. The Pixi model has a smaller water reservoir as compared to the Nespresso Citiz. Nespresso Pixie has a capacity of 24 oz and can brew 2.7 oz drinks.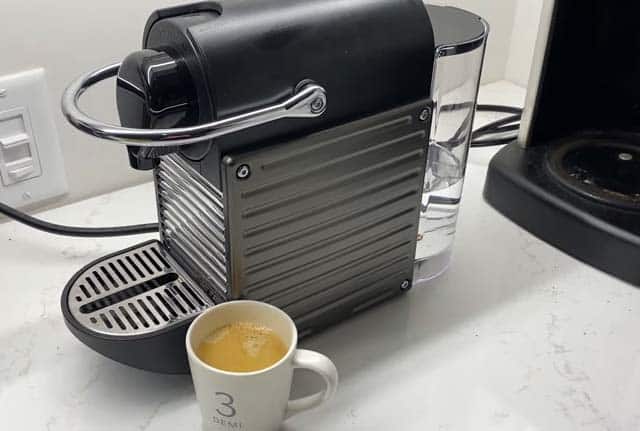 On the other hand, CitiZ can make a drink up to 1.35 oz with a water capacity of 34 oz. The Pixie has a feature of indicating low water level in the reservoir through a red blinking light, but CitiZ doesn't.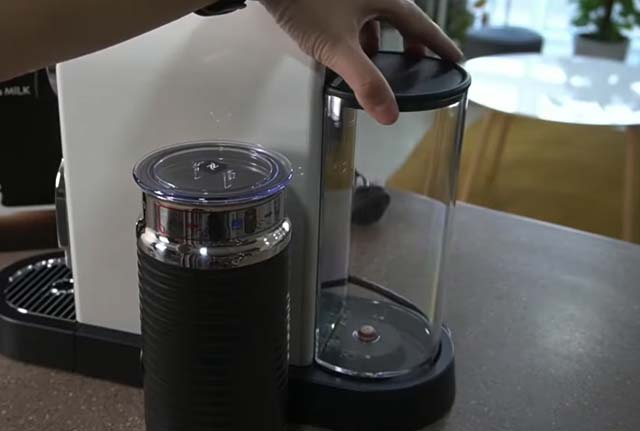 Maintenance
Maintaining coffee machines is crucial for their long life, efficiency, and taste of the coffee. To keep the coffee machine healthy and working, clean it regularly and descale it every three months.
Both Pixie and CitiZ are easy to clean and have similar descaling processes. You can also rinse both coffee machines by running plain water through them. Add plain water to the tank and press the lungo button for a few seconds to run the cycle and remove coffee residue.
However, Pixie is far easier to clean because its drip tray is more easily detachable than CitiZ. So, you can keep the coffee machine clean and dry by emptying the drip tray after every use.
Price
Considering the expense of espresso machines and restocking coffee capsules, espresso machines are not a one-time investment. It requires constant expense, sometimes of coffee pods and sometimes of maintenance.
The espresso machines must be worth the money you are willing to pay for them. We think Pixie and CitiZ both work equally great and do the job well. So if you want to choose between these two models, go for Pixie.
Pixie is cheaper than CitiZ and works equally efficiently to prepare good coffee. However, if you want a machine with a milk frother and you can not compromise on it, you will have to buy CitiZ, which has a heavier price tag.
Milk Frother
Having a milk frothing option with your coffee machine is a cherry on top if you are a lattes and cappuccinos lover. In comparison with the Pixie, the CitiZ comes with a built-in Aeroccino milk frothing pitcher, while the Pixie does not.
Suppose you are buying a Pixie. You will have to opt for a bundle deal that has a separate Aeroccino milk frother. Otherwise, you can not make milk-based drinks with Pixie alone.
Nespresso Pixie vs. Citiz: Which model is Right for You?
In terms of affordable single-serve espresso machines that can make small portions of premium espresso, the Nespresso Pixie is a great pick. For a better overall user experience, go with the Nespresso CitiZ if you don't mind the slightly higher price point.
The two machines produce the same quality espresso, so you'll just have to decide which will work the best. The guide should have helped you understand the differences and pick one that's right for you!
FAQs
What is the difference between the Nespresso vertuo line vs. the original line?
Nespresso VertuoLine and OriginalLine are two of Nespresso's product lines with espresso machines and coffee pods. Both product lines have different brewing technologies, price ranges, brew sizes, and specifications. The Vertuo and original coffee pods can not be used interchangeably.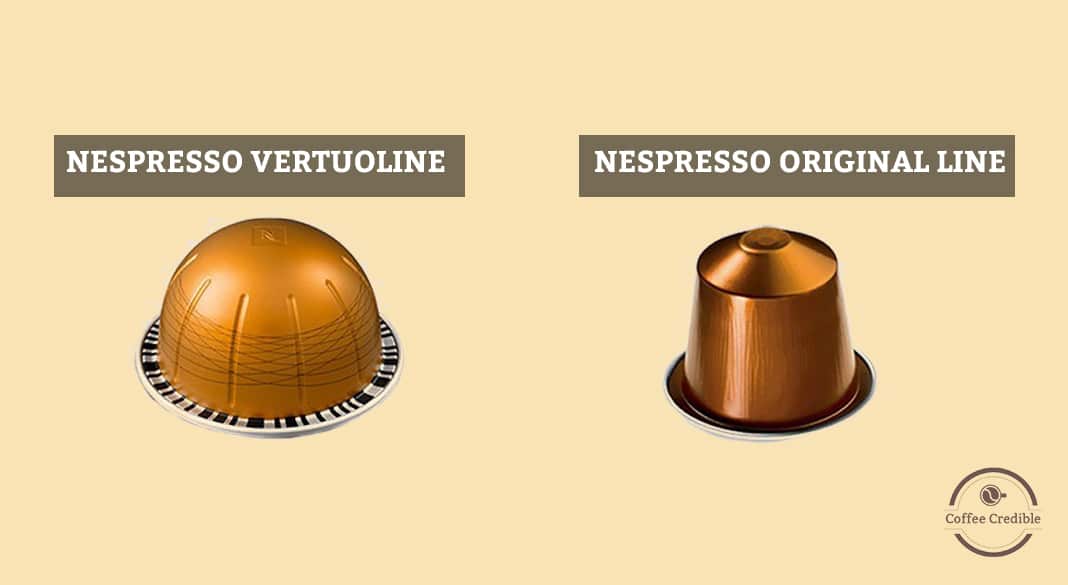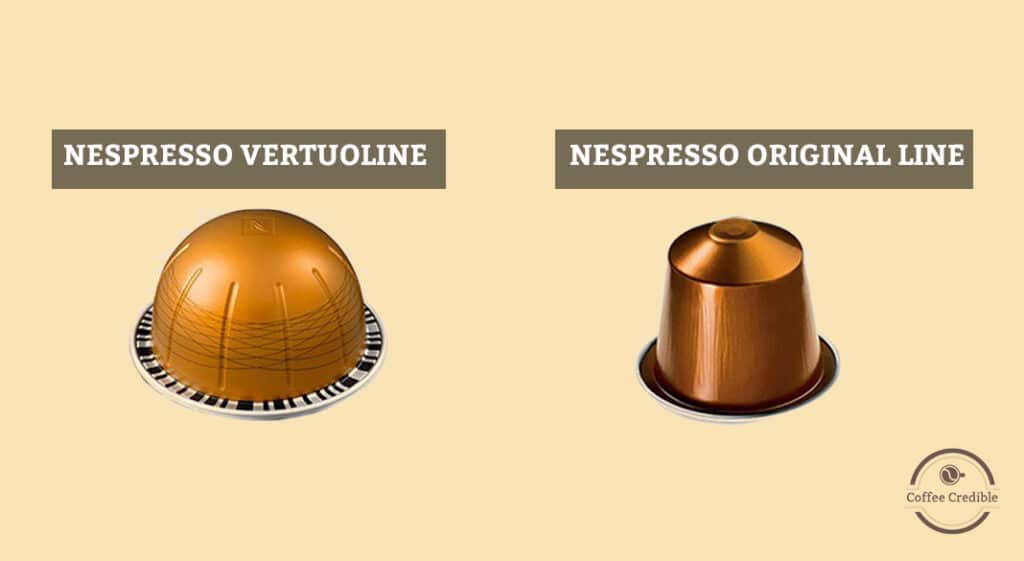 What is the difference between Nespresso Breville and Delonghi?
Breville and Delonghi are two of the manufacturers of Nespresso coffee machines. It's the same technology that is used by both Breville and Delonghi Nespresso machines. Both machines brew the same coffee using the same coffee pods. However, the only difference between Nespresso Breville and Delonghi is their designs.
Are Nespresso machines environmentally friendly?
Single-serve coffee machines are harmful because of the waste produced by coffee pods. Nespresso has taken some serious initiatives for the environment by introducing its recycling facility for coffee pods. It reduces the harmful impact on the environment by using recycled pods for making new Nespresso pods or even coffee makers.