Whoever knows coffee is aware of Nespresso's name as a synonym associated with it. The journey to be called after the coffee name is not easily paved by Nespresso, as now it's accessible to every household and business.
It caters to those who cannot afford pricey espresso machines or do not have the time to devote to mastering the intricate and subtle process of drawing the ideal shot.
Today, many people rely on Nespresso, satisfying their daily caffeine cravings using a device that brews instant barista at the touch of a button.
This article will help you visualize Nespresso's historical journey and pick interesting tidbits while learning about its origins that make the company the biggest coffee shark in the world.
Key Takeaways
Nespresso is owned by Nestle (a largest food company).
In 1975, Eric Favre noticed the Sant'Eustachio Il Caffè brewing system and replicated it in Nespresso machines with an innovative coffee capsule.
In 1986, Nespresso struggled in the market, got a new CEO, Gaillard, who converted Nespresso into a luxury brand and, in 1977, left the company due to conflicts.
In 2006, Geroge Clooney, American Actor, advertised the brand at its best, now the face of Nespresso and the highest shareholder.
Nespresso continues to outsell Keurig somewhat among consumers who like premium coffee, approximately 28–36% of the global market.
The Historical Innovation Nespresso Brought:
Before Nespresso brought innovation to the coffee market, there were two types of coffee produced laboriously back then, ground and roast coffee. The instant ones were so-called coffees only there for ease and had no flavor.
The change Nespresso brought started in 1975 when engineer Eric Favre at Nestlé, Switzerland, traveled to Rome and noticed a big crowd lineup near a coffee shop, making it stand out from other coffee bars in the same place.
In search of the coffee quest, Favre noticed that the Italian Sant'Eustachio Il Caffè shop was giving the barista repeated pumps before extracting coffee in the cup. However, in other shops, workers gave the piston one pump.
This technique made the coffee special by bringing more flavor from the beans and increasing the crema production, making it a delicious cup of espresso.
What Favre did is more obvious now. That is to make this espresso available to every household.
While replicating the idea, Favre with his small team prepared a coffee machine model with a small patent sealed with coffee grounds.
The process will start when the machine pierces the inserted coffee pod, and the pressurized hot water spinning into the coffee grounds will extract the coffee beans' flavorful taste and release the ideal espresso.
So, the coffee that compelled everyone to stand in a queue can now be made in their home by Nespresso customers without having any barista skills.
Nespresso moved from the mass market to niche households and businesses. They also deliberately choose not to sell their cups in retail or supermarkets but directly through Nespresso clubs, creating long-lasting customer relationships.
Ganging a huge margin on their products, Nespresso compelled its users to buy their pods repeatedly after every use. To make margins on their products, they lower their machine price to sell pods in the higher margins to target every niche.
Difficulties Nespresso has faced throughout its existence:
In 1986, when Nespresso launched its first model that resembles the traditional espresso machine offering four kinds of coffee capsules with various intensity levels. Proposing their product in Switzerland and Japan, Nespresso failed to attract companies.
At the same time, making an effort, in 1988, Jean-paul Gaillard, owner of Marlboro Classics, became the CEO. He transforms the company into a luxury brand aiming to make products look chic.
While still unable to get enough market share, Gaillard cut the prices and sold products to third parties like Krups or Alessi. This helped company to become well-known in local markets and encouraged upscale stores like Harrods to carry their products.
However, in 1977, Gaillard left the company due to ongoing conflicts between him and Favre.
In 2006, the masterstroke happened when Geroge Clooney, a sophisticated actor, advertises Nespresso, and as people say, his image perfectly fits the brand. Nespresso was most content in the years that followed Clooney's initial commercial.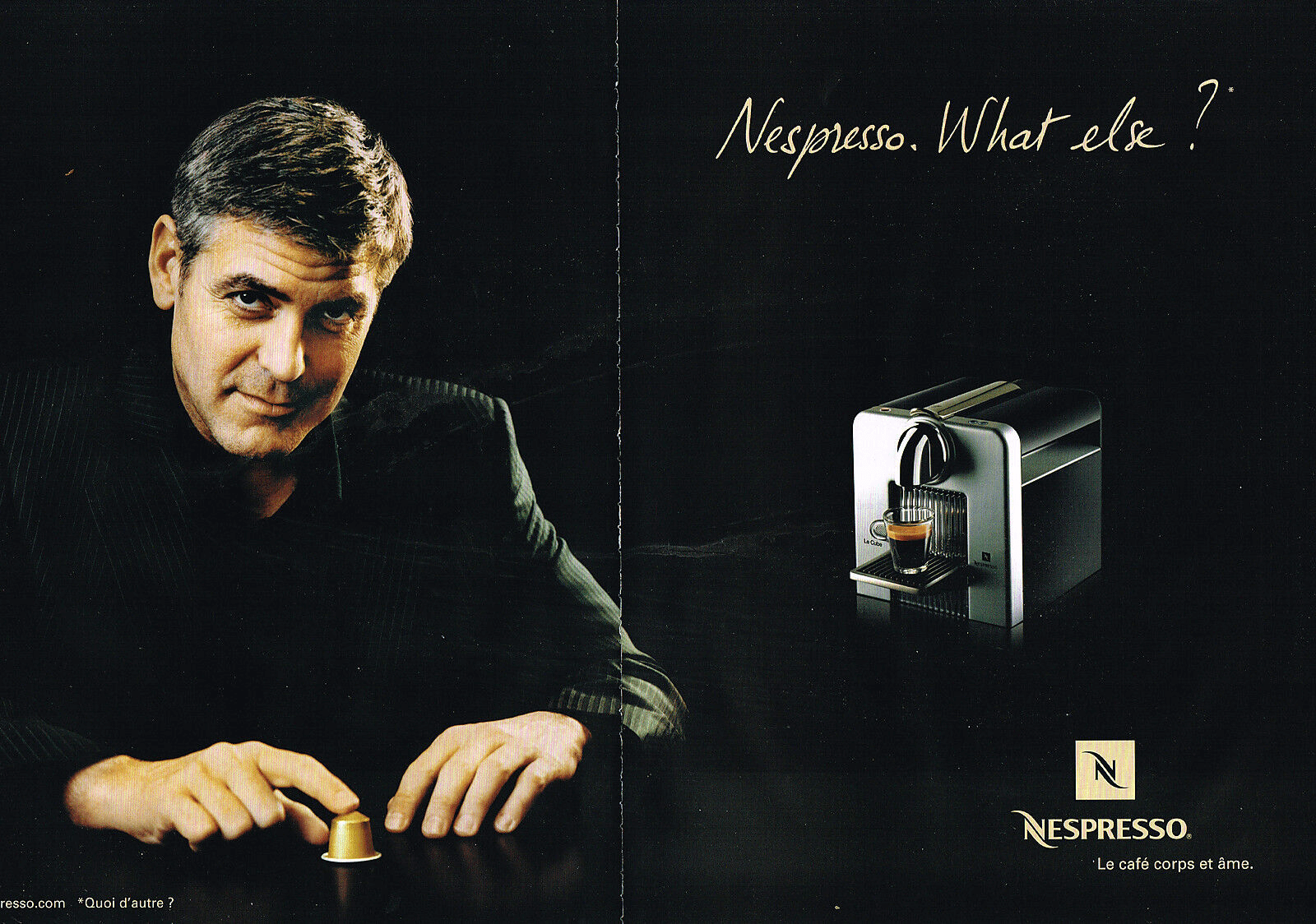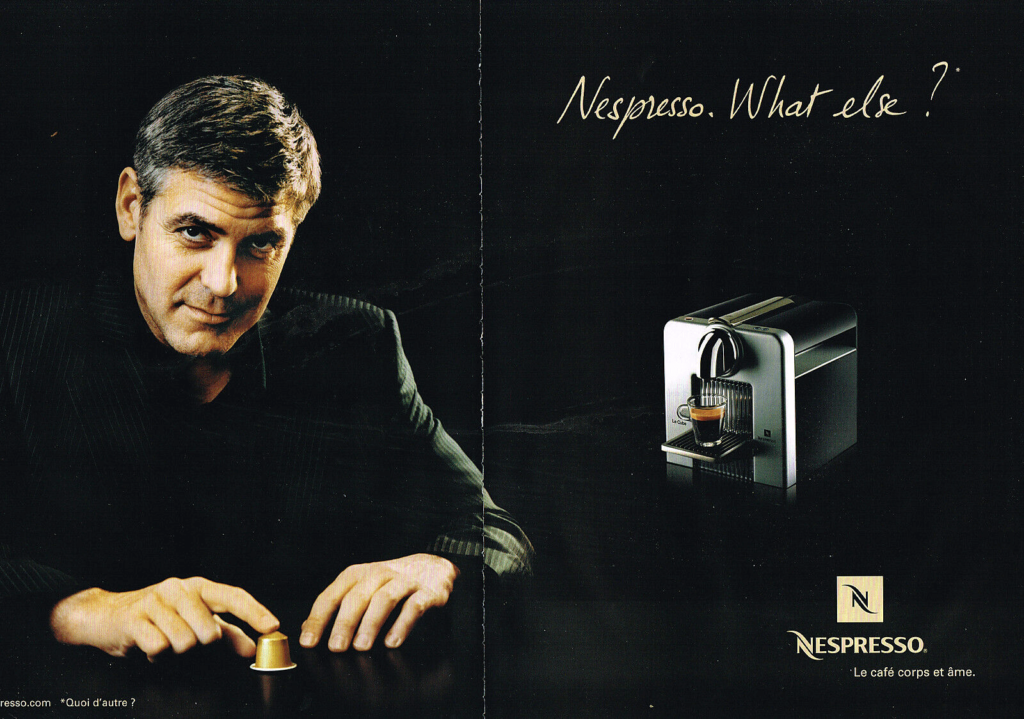 Its income surpassed £500 million in 2006. By 2010, the market for capsules had grown five times faster than the global coffee industry.
In 2008, Gaillard, the owner of a biodegradable ethical company, started selling coffee pods for Nespresso. Also, the Nespresso was first made available for purchase by another American firm.
However, Nespresso filed vehement lawsuits against its competitors, claiming that their patent systems were being violated.
In the same year, Nespresso settled other unresolved European disputes while losing its patent challenges in Germany and England. The business had to concede that it could no longer prevent the sale of third-party capsules for its devices.
Gaillard stood against the aluminum plastic pods, stating that Nespresso consumers should save the environment rather than opt for convenience.
To dispose of the charges, Nespresso stated its pods as 100% recyclable and worked on their sustainability increasingly while recycling their products.
In 2013, Jean-Marc Duvoisin, the new CEO, helped Nespresso by his image to enter a new age while putting the patent conflicts behind him. It changed its pitch and promoted its capsules, made from lightweight aluminum and ethically sourced coffee.
The Real Nespresso Owner:
Many people mistake Geroge Clooney as the Owner of Nespresso, while the truth is that it is owned by Nestlé, the largest food company in the world. It produces a wide range of beverage products besides coffee, including iced tea, sports drinks, and carbonated soft drinks.
Nestlé's coffee industry has reached unprecedented heights as Nespresso became a brand of high-end espresso makers and capsules that has gained popularity in North America and Europe.
While endorsing the product, Nestlé grasps the opportunity to advertise Nespresso through Geroge Clooney, the famous Oscar-winning American actor. George is the brand ambassador or the face of Nespresso; he was the first to advertise Nespresso in an ad in 2006 and helped the company reach the global market.
Although Nestlé as a whole continues to be the official owner of Nespresso, Clooney has been a co-partner in the company since 2013.
In addition to Clooney, Nespresso was advertised by John Malkovich, Matt Damon, and Danny DeVito. None of them has a more well-known affiliation with Nespresso than Clooney.
Nespresso Original Line vs. Vertuo Line:
Nespresso consists of two coffee machines model, i.e., Original Line and Vertuo Line. Both use the capsule, but the way coffee is brewed, and the type of coffee produced varies.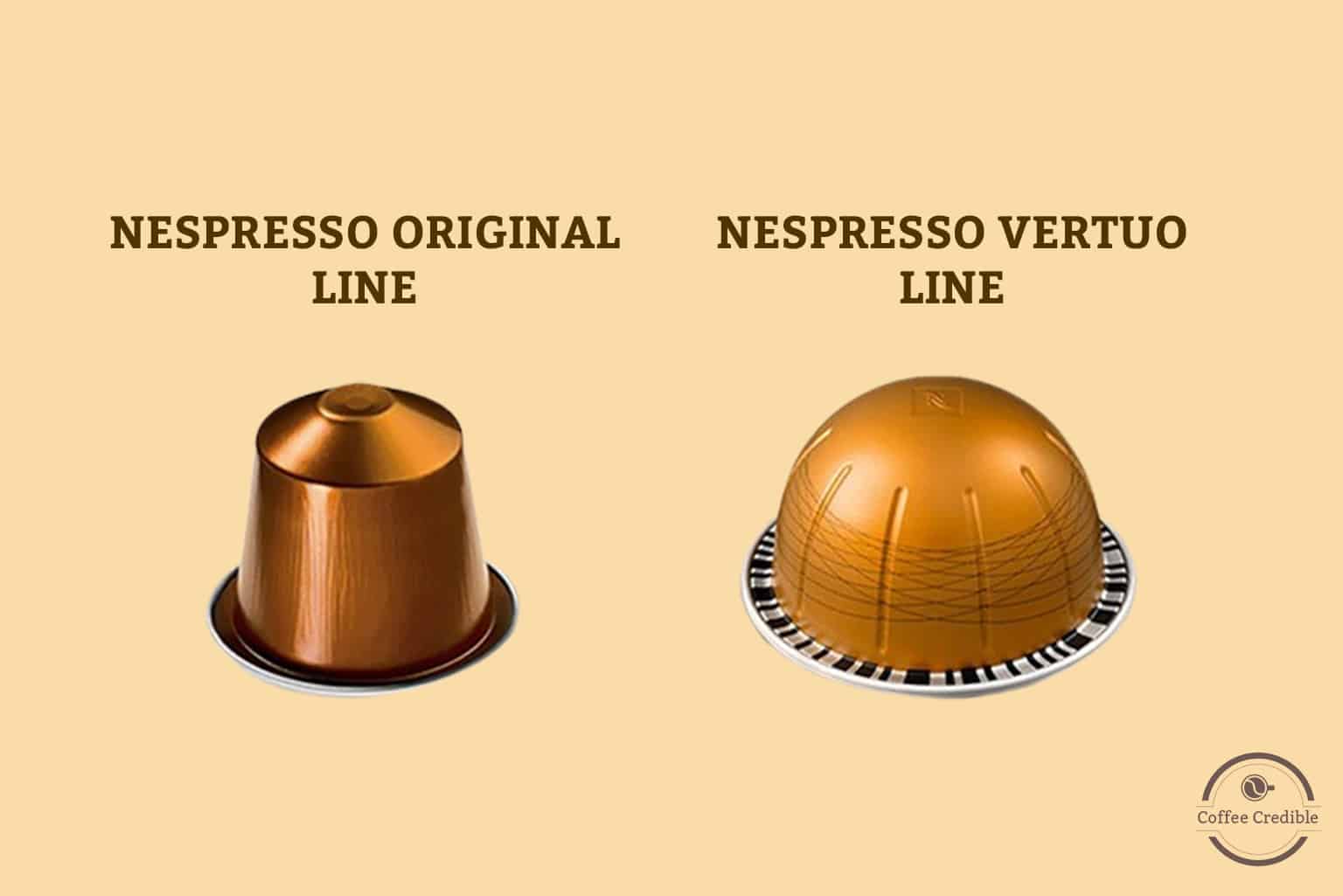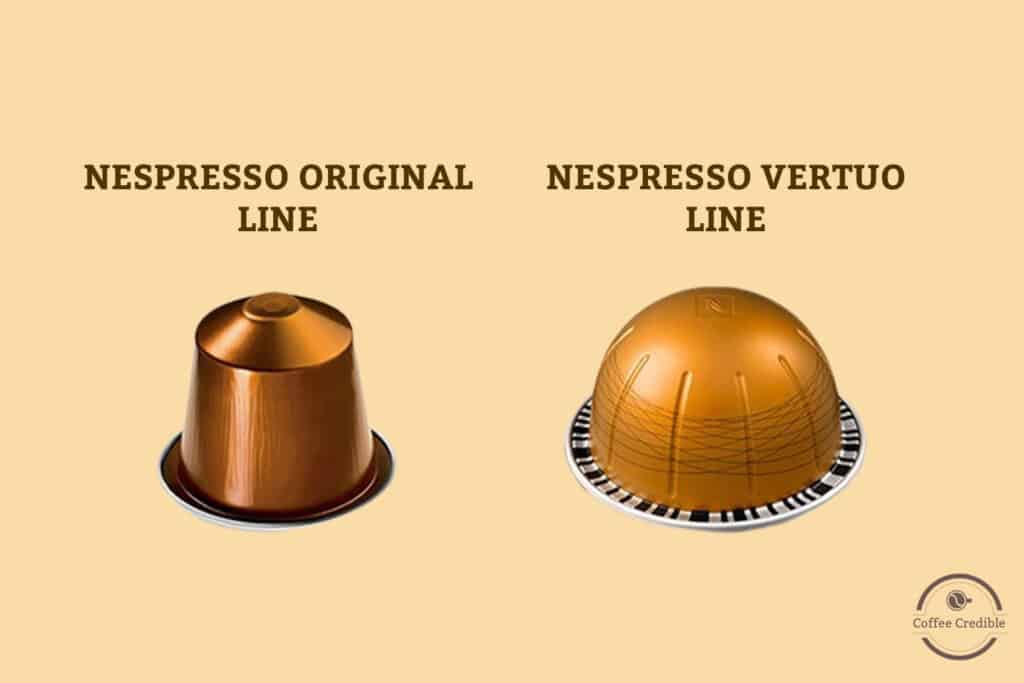 Nespresso Original Line follows a simple brewing system in which the water is heated by the machine and sent through the inserted coffee capsule. It caters to people who like to have a shot of coffee, not a full mug.
Vertuoline machines came into existence for the love of bigger coffee portions, with their unique brewing centrifugation technology that helps the coffee to end up with an extra layer of crema. You have to buy its capsules only from Nespresso, which makes them expensive compared to the Original pods.
Keurig vs. Nespresso Market share:
The two brands have been competing with one another ever since they raced to generate more income in the single-serve coffee industry in the USA.
Since its rival Keurig focuses more on long coffee, Nespresso is working to build machines that offer long coffee to its customers. A link in the network is the Nespresso Vertuoline machines, one of which, the Vertuo Next, makes 18 ounces of power-over coffee.
According to research in December 2015, Keurig held 61% of the single-serve market in the United States, compared to Nespresso's 4% share. However, this research ignores that the parent company of Nespresso, Nestlé, has performed well in the UK and Europe, where it is still a market leader.
The most popular coffee maker in the United States is Keurig, while Nespresso continues to outsell Keurig somewhat among consumers who like premium coffee, approximately 28–36% of the global market. With most of its sales in Europe and Asia, Nespresso is the market leader in the world for single-serve and machine unit sales.
FAQs:
Where are Nespresso machines made?
Eugster/Frismag, an original Swiss equipment manufacturer (OEM), is the firm that manufactures the majority of Nespresso coffee machines using Nespresso technology.
Breville and Delonghi coffee brands also make coffee makers for Nespresso machines too.
Is Nespresso owned by Nestlé?
Yes, Nestlé had owned Nespresso since 1986, when the company decided to launch a new coffee brand with the help of Favre's invention and his knowledge of coffee quality named Nespresso.
Does George Clooney own Nespresso?
George Clooney is not the owner of Nespresso but is the face of Nespresso and the co-partner or part-owner of the company holding the highest share in Nespresso.