It's time to choose a single-serve coffee maker. Which do you like better: Nespresso or Dolce Gusto? In terms of value for money and convenience, both are some of the most reliable coffee machines you can buy, but there are some key differences to consider.
In this article, we will examine the Nespresso vs Dolce Gusto debate generically, discussing the pros and cons of each model. The two brands are both part of the Nestlé group, but their coffee pod systems are different.
It is difficult to choose between these two machines. They both make delicious coffee, but how do you decide which one to use? What do we know? Let's find out!
Nespresso vs Dolce Gusto: At a Glance
The main difference between a Nespresso and Dolce Gusto coffee machine is that the former produces pure espresso and coffee blends. The latter also makes a wide range of other beverages. However, there is a list of things to consider that differentiate the two.
Nespresso Coffee Machines

Dolce Gusto Coffee Machines

Not as affordable as the Dolce Gusto

Not as expensive as Nespresso

Original Line: $0.70-$0.90/capsule

Vertuo line: $0.90-$1.25/capsule

Milk-based drinks involve extra steps and equipment.

Nespresso makes strong coffee.

The coffee is not as strong as Nespresso.

15 bars of professional pressure

In-built capsule container
Nespresso: An Overview
Nespresso is a proud invention of the Nestle group. It became part of the coffee world in 1986. With its base in Switzerland, Nespresso is known globally for its top-quality single-serve coffee makers and Nespresso pods. It has successfully dominated the US market for years.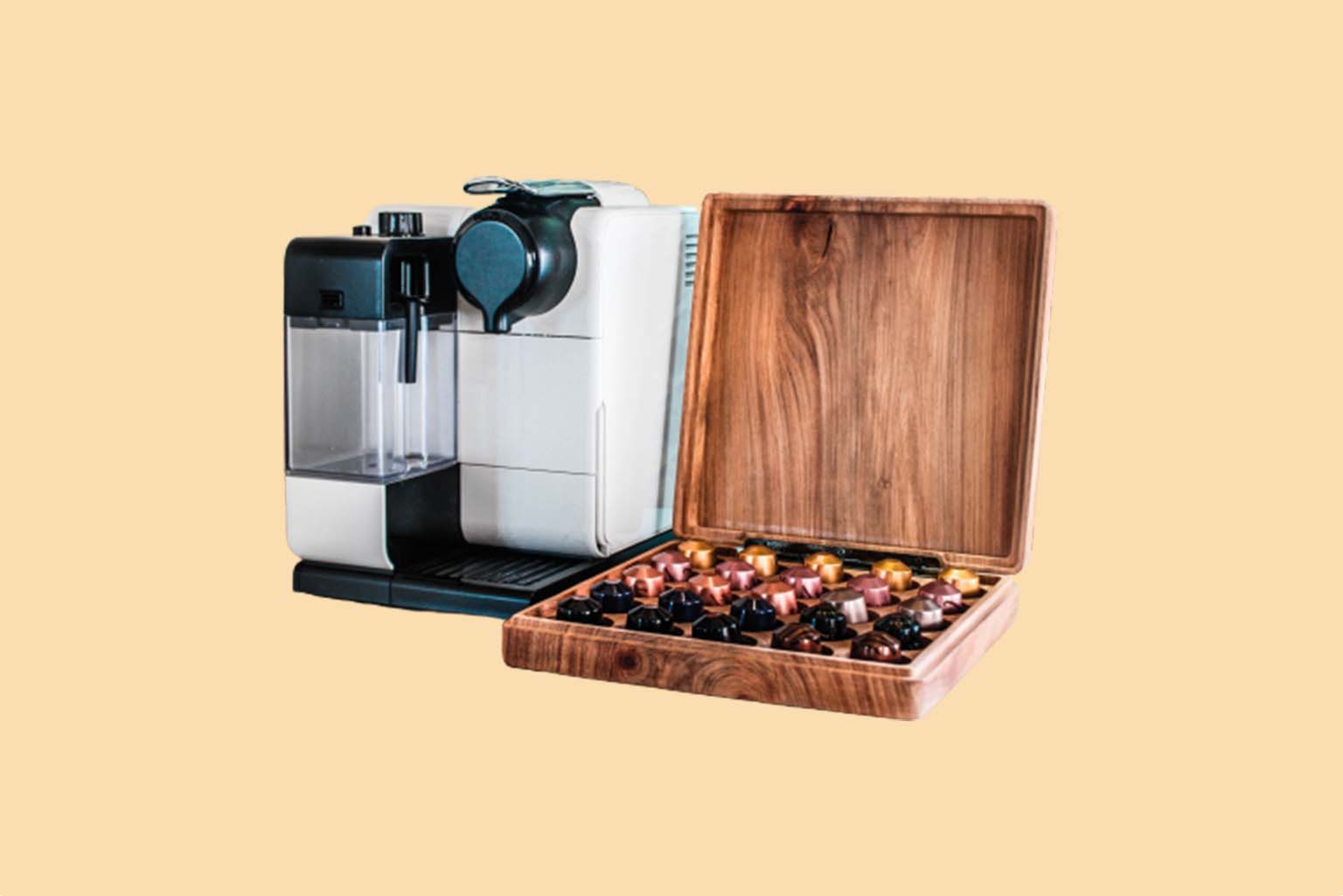 The coffee machines are known for their convenience and for making great-tasting espresso that can easily beat any commercially made coffee. There are two categories of coffee machines: the VertuoLine and the OriginalLine. Both lines have different features yet produce equally exceptional coffee.
Nespresso capsules containing ground coffee beans have a range of flavors with different intensities and aromas, making them suitable for people with diverse coffee preferences. Similar to coffee machines, coffee pods also have two categories. The Vertuoline Nespresso machine uses Vertuo pods and doesn't accept any alternatives. On the other hand, the OriginalLine Nespresso machine uses original pods and also some third-party compatible pods.
| | |
| --- | --- |
| | |
| It makes great-tasting espresso. | Nespresso machines and coffee capsules are expensive. |
| It has a variety of espresso pods. | It doesn't offer a variety of beverages. |
| There is an in-built container for pods. | There are no compatible pods for VertuoLine machines. |
| Third-party pods are available for OriginalLine machines. | Some Nespresso Models require a separate milk frother for milk-based recipes. |
| Nespresso pods are recyclable. | |
Dolce Gusto: An Overview
Under the same parent company Nestlé: Dolce Gusto was initially launched in Switzerland and Germany and then in the UK in 2006.
Most coffee lovers opt for affordable yet efficient coffee makers and prefer Nespresso over Keurig. Gusto coffee makers make various hot and cold beverages with several flavors, emerging as a competitor to Keurig. Gusto machines and pods soon became globally famous for the efficiency and variety of their products, giving a hard time to Keurig.
Like Nespresso, famous brands like DeLonghi and Krups manufacture these coffee machines. Their compact size and bold designs add to the popularity of Gusto coffee machines.
Dolce Gusto machines offer a variety of beverages. In addition to their coffee pods, their milk pod collection makes the process easier and faster. It can brew coffee, lattes, macchiato, mocha, iced coffee, non-coffee drinks, and various other beverages according to your preference.
| | |
| --- | --- |
| | |
| The machines are affordable. | It doesn't have a variety in espresso pods. |
| Coffee pods are easily available. | It doesn't make strong and intense coffee. |
| Coffee pods are budget-friendly. | There is no container bin. |
| It offers a variety in Beverages. | The Dolce Gusto pods are not recyclable. |
| It offers a variety of drink sizes. | |
Nespresso vs Dolce Gusto: Side-by-Side Comparison
1. Coffee Machines
What do Nespresso and Gusto machines have in common and what not? Here is an overall view of their working, specifications, pros, and cons.
Nespresso Machines
Nespresso single-serve coffee makers are known for their ease of use and great-tasting coffee. You can create delicious coffee recipes using your Nespresso machines. Some Nespresso models have an integrated milk frother, but some don't, so you can get a separate Aeroccino to go with it.
The VertuoLine and OriginalLine machines are two of Nespresso's coffee machine lines. Both have specific features and specifications with the ability to make a great-tasting coffee.
The VertuoLine machines use bar-code scanning to detect vertuo pods and use centrifusion technology to brew them. Vertuoline machines don't accept alternative coffee pods, so using a third-party capsule is not an option.
The original line machines use 19-bar pressure to brew coffee pods and dispense espresso. Original line machines have the advantage of using third-party compatible pods. Restocking the Nespresso pods is expensive, so using alternative cheaper options can save you money.
What are the Best Nespresso Machines?
How does a Nespresso Machine work?
Nespresso machines are convenient, quick, and fuss-free. Here are the steps to operate a Nespresso machine:
Check the water tank for enough water.
Plug in the coffee machine to a power source.
Open the lid of your coffee maker.
Insert a Nespresso pod in the capsule holder and close the lid properly.
Put a cup on the drip tray.
Press the required buttons (depending on the model of your Nespresso machine).
It will start dispensing coffee.
It will automatically stop after dispensing coffee.
Eject the pod and unplug the coffee machine.
Dolce Gusto Machines
Dolce Gusto machines offer a variety of beverages and not just espresso or coffee. If you like experimenting with your coffee recipes, a Gusto machine will be the perfect fit. Having a milk frother makes a Gusto machine even more appealing.
Unlike Nespresso machines, Guston machines can make milk-based beverages like lattes and cappuccinos without extra steps or equipment because Gusto milk pods come to the rescue. The milk pods contain powdered milk that prepares the perfect milk-based beverage.
Dolce Gusto machines are not as expensive as burning a hole in your pocket. Even the gusto pods are cheaper and accessible. The sleek designs of coffee machines, the budget-friendly price tag, and the variety of cold and hot drinks make the Gusto machines an attraction for coffee lovers.
What are the best Dolce Gusto machines?
How do Dolce Gusto machines work?
Here are the simple and essential steps you need to know to operate a Dolce Gusto machine:
Plug the Gusto machine into a power source.
The lever should be in a neutral position.
Press the power button and wait for the coffee machine to heat up.
After heating up, the power light will turn green.
Fill the water tank with drinking water.
Open the locking handle of the machine.
Take out the pod holder to insert a pod.
After inserting a pod, place the holder back into the machine.
Push the locking handle down.
Put a container under the spout.
For preparing a cold beverage, push the lever to the left.
For preparing a hot drink, push the lever to the right.
Once the machine has finished brewing, do not open the handle till the power button turns green.
Open the handle and remove the pod.
2. Pods
Now that you know how Nespresso and Dolce Gusto machines are different in their outlook and working, you must know what pods are for the type of machine you own.
Nespresso
Nespresso pods come in two categories: Nespresso Vertuo pods and Nespresso Original pods. The Vertuo pods are for VertuoLine machines that do not use other coffee pods. The original pods are for Nespresso's original line machines and are flexible to use alternative Nespresso compatible pods.
Nespresso has a variety of espresso pods that come in different sizes, flavors, intensities, and aromas. Each pod contains a certain amount of caffeine content and intensity level to make a flavorful cup of coffee.
To purchase Nespresso pods, you can order them through their website or go to their official store to get them.
Dolce Gusto
Dolce Gusto pods have an exceptional variety in pods. Each pod contains 8 grams of coffee with 80-130 mg of caffeine content. Whether you want an intense black coffee, a creamy white coffee, a refreshing cold brew, or a sweet hot chocolate, there are 45 drink varieties available.
One thing the Gusto pods lack is variety in their espresso pods. They don't offer as much variety in espresso flavors as Nespresso pods. But having milk-based pods make gusto stand out and seem appealing to coffee lovers who like to add milk to their coffee and try various recipes.
You can not use any other pod in your gusto machines because their pod holder has a specific size and shape. However, you can use an adapter for the pod holder to use any alternative pods. Dolce Gusto pods are cheaper and are easily accessible in supermarkets.
3. Design
Both machines are equally stylish and unique in their designs. The machines are poles apart in their outlook but work efficiently and look appealing.
Nespresso Machines
Nespresso machines are sleek and stylish. Each espresso machine has a unique design, but each is equally efficient. Some Nespresso models like Nespresso Lattissima have an integrated milk frother, and some have a steam wand like Nespresso Creatista.
Nespresso machines are widely known for espresso-making, but if you like milk-based coffees or drinks, you can always buy an Aeroccino with your espresso machine.
Dolce Gusto
Each Dolce Gusto machine has a unique and bold design. It is capable of making a variety of drinks due to its specific features and structure. The Gusto coffee makers are sleek and stylish that can enhance the aesthetics of your kitchen counter.
A Dolce Gusto machine can make espresso, milk-based beverages, and cold beverages all in one without separate equipment to froth milk. They contain a removable water tank and a removable pod holder. The machines are easy to operate and do not require extra steps to prepare different coffee recipes.
4. Coffee Quality
The coffee Quality of a machine is a vital factor that makes or breaks its reputation. For the best quality coffee, we have stated the facts for you to choose the best coffee machine.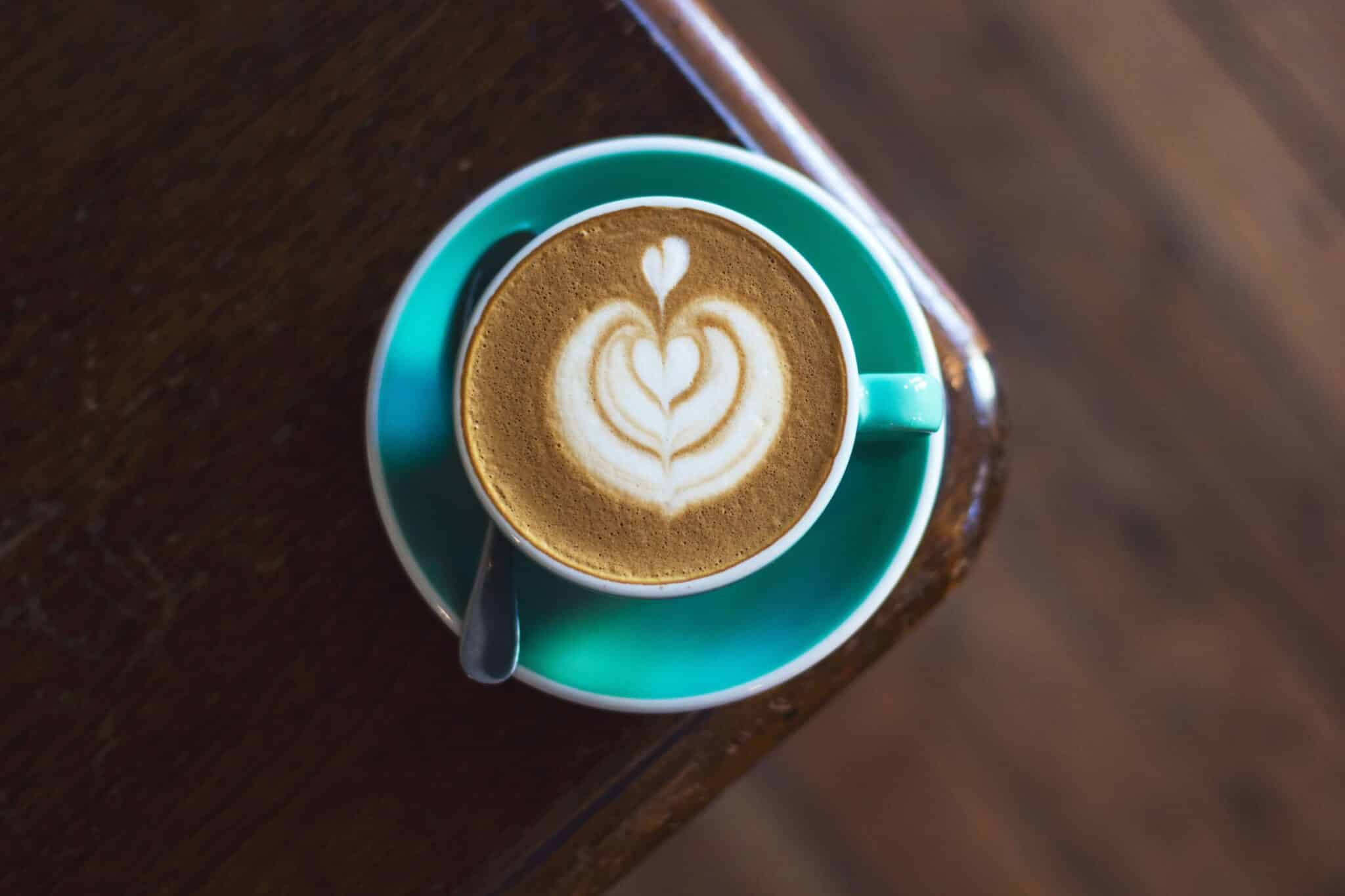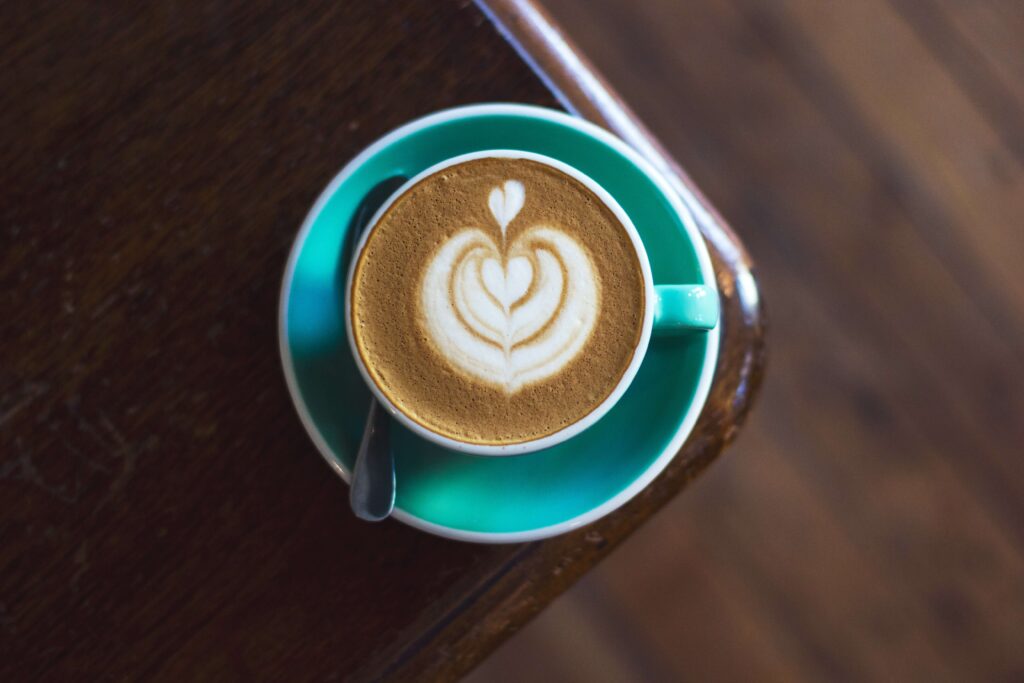 Nespresso
Nespresso undoubtedly makes the best-tasting espresso, and the coffee world can vouch for that. The Nespresso coffee is so good that it easily replaces the commercial coffee for people who own a Nespresso machine. The quality, intensity, taste, aroma, and flavor of a Nespresso coffee make the whole experience and expense worth it.
Dolce Gusto
Dolce Gusto is an affordable choice for decent coffee. The coffee is not as great as Nespresso but certainly not as bad as some might think. It is a good option for people who can compromise a little on the coffee quality but are looking for an easy way to make their coffee.
5. Variety of Flavors
If you are looking for a coffee machine that allows you to make several flavors of beverages, which one is the best? Let's find out.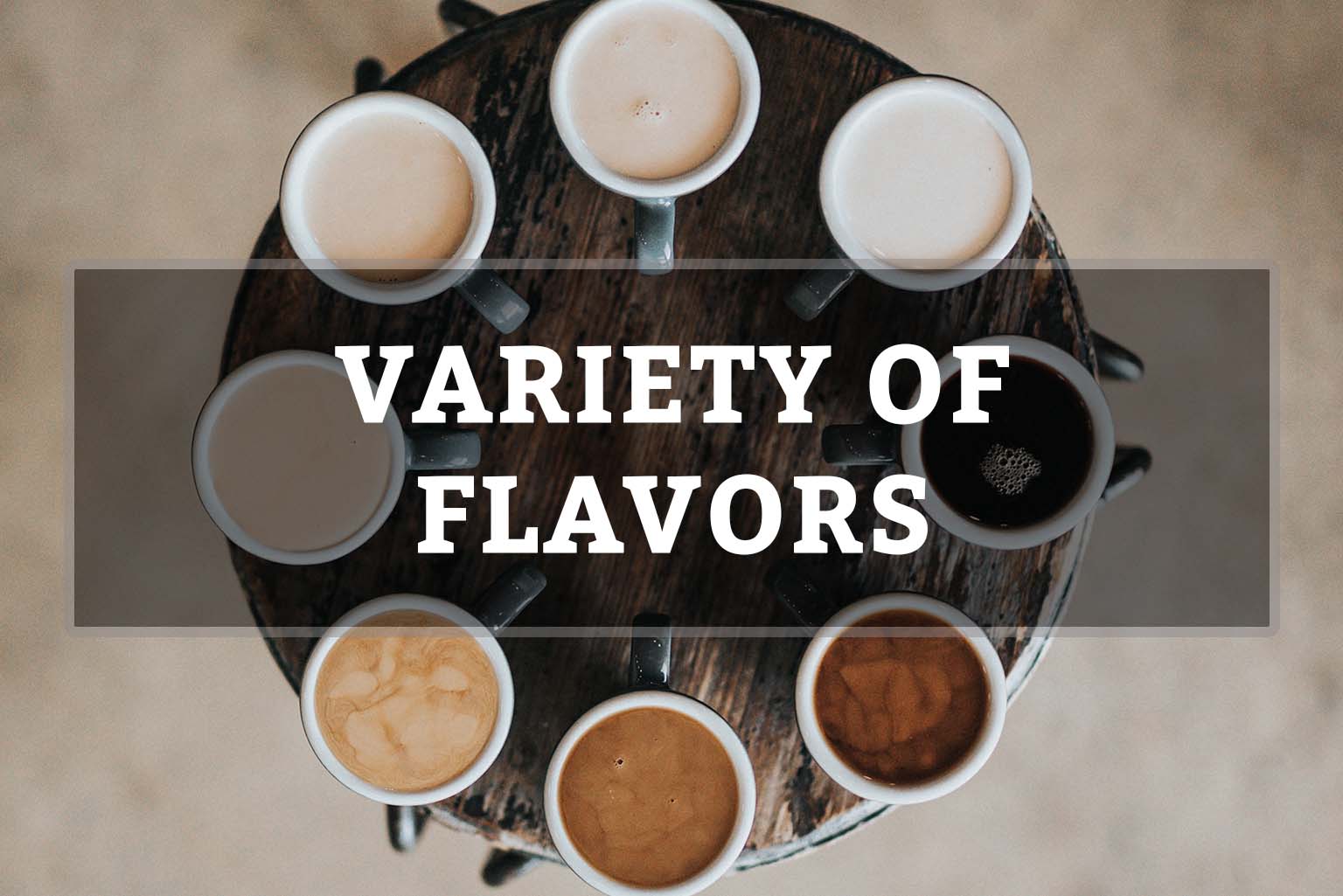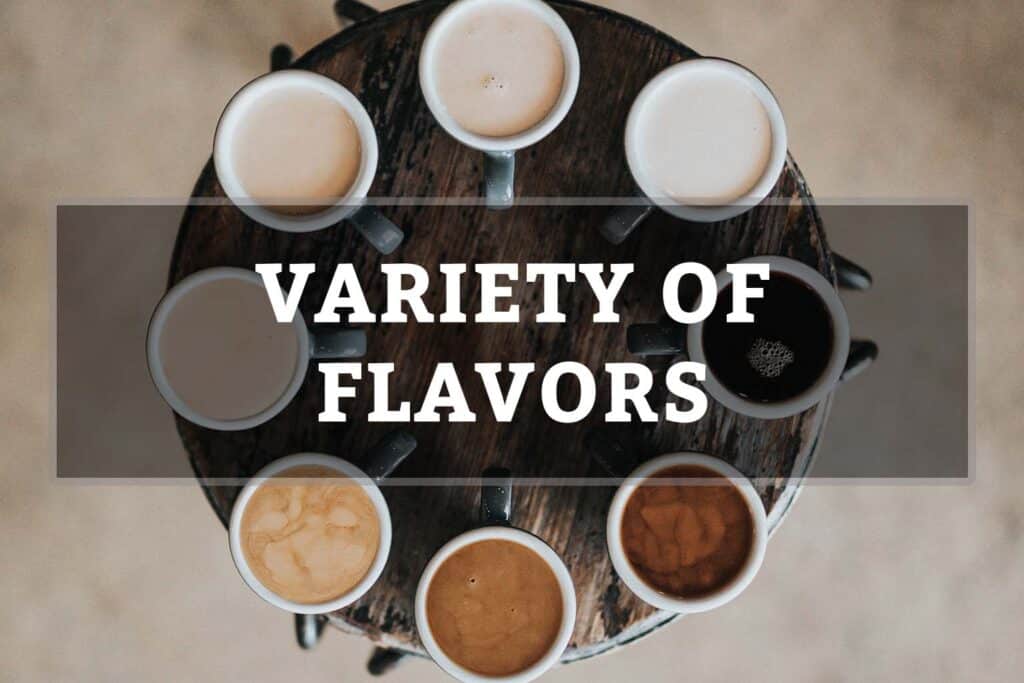 Nespresso
Nespresso has an exceptional variety of flavors for espresso. From dark and intense to rich and mild, Nespresso pods cater to several diverse taste buds. The flavors have different intensities, combinations of sweet and rich notes, and unique aromas.
There might not be enough options for making different drinks directly from a Nespresso machine. However, the massive range of flavors can make delicious recipes combined with other ingredients and condiments.
Some of the popular flavors are:
Dolce Gusto
Dolce Gusto has a great range of flavors and several options for beverages. It can make any beverage from espresso to coffee, to iced latte to iced tea, to hot chocolate to non-caffeinated teas, so it gets the plus point here. However, it doesn't have a lot of flavors to offer for espresso on its own.
The best Dolce Gusto pods are:
6. Brew Size
Brew sizes vary in every coffee machine. Find out what type of coffee and how much a machine can make before purchasing it.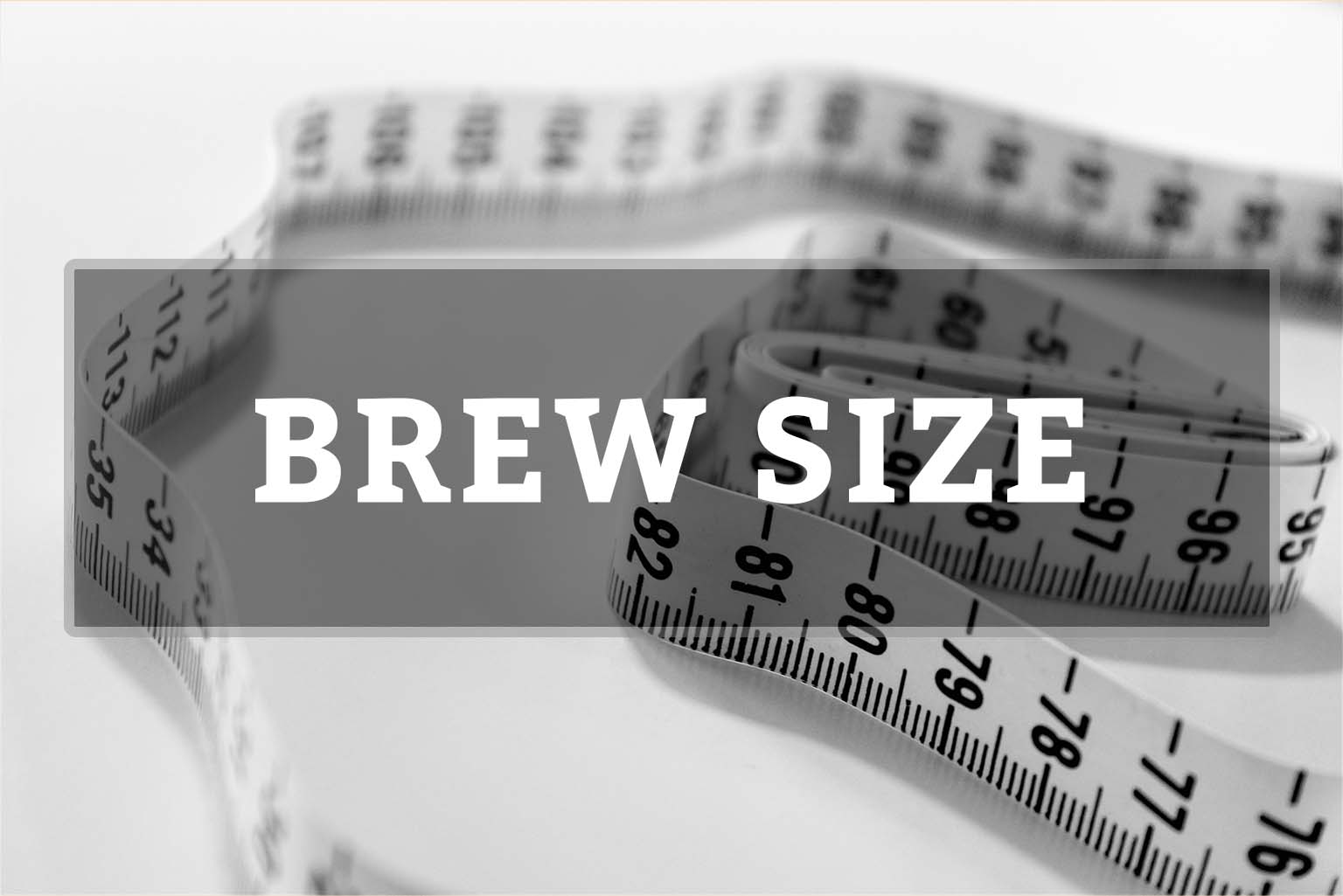 Nespresso
Nespresso offers five brew sizes: Espresso (1.35 oz), Double espresso (2.7 oz), a Gran lungo (5 oz), Coffee (7.7), and Alto (14 oz).
Dolce Gusto
In a Dolce Gusto machine, you can make a variety of hot and cold beverages. It can make Espresso, Double Espresso, Lungo, Gran Lungo, Latte, Cappuccino, and Macchiato.
7. Milk Frothing
Frothed milk adds extra taste, texture, and value to the coffee. Which machine is easier to work with if you want milk-based beverages? Here's what we know.
Nespresso
Not all Nespresso machines consist of a built-in milk frother or a steam wand to froth milk. You can get an Aeroccino milk frother to create milk-based recipes. Nespresso machines with the milk frother are easy to use and can do both; make espresso and froth milk. You can get a Nespresso Lattissima One to do the job.
Dolce Gusto
Dolce Gusto machines do not require a separate milk frother as these coffee machines can make milk-based drinks using their milk pods. If you want a latte or a cappuccino, you can use the required pod to brew it. But if you wish to add extra foam to your coffee, the Aeroccino milk frother is always the best option.
8. Usability
If you get a coffee machine, you will probably use it often, so it must be easy to operate, sustainable, and reliable. Let's see what you can learn about the usability of Nespresso and Gusto machines.
Nespresso
Using a Nespresso machine means just mastering the touch of a button. You can make your favorite drinks within a few minutes without wasting time on the preparation and process. To make it work properly, you must know the correct placement of a pod, the water level in the reservoir, the heat-up time, the descaling of the machine, and the types of drinks it can make.
To make your Nespresso machine last longer, descale it every three months or after using around 300 capsules. The descaling keeps it working. If you do not maintain its cleanliness, it will affect the performance of the coffee machine and the taste of the coffee it produces.
Dolce Gusto
Dolce Gusto machines are easy to operate and handle because of their design and structure. The Gusto machine can make several drinks using different types and flavors of pods. You can use espresso, coffee, milk pods, and several variations to enjoy your drink without hassle or extra equipment.
To keep your coffee tasting fresh and the machine in proper working order, you need to clean your coffee machine regularly. Otherwise, limescale can build up and cause bitter coffee. It can also cause problems with your machine's performance and working life.
9. Price
Price is a consideration that will help you decide which machine fits your budget yet works efficiently.
Nespresso
Nespresso machines are expensive, and so are the Nespresso pods. Each model comes with a hefty price tag, and restocking pods cost a lot too. The price range of Nespresso machines is $150 to $300, depending on the model. Buying a Nespresso machine is not a one-time investment but worth it.
Dolce Gusto
Dolce Gusto machines are not as expensive as the Nespresso machines. These machines are low budget and work fine. The pods are also affordable and available in the local supermarkets.
10. Environmental Impact
The use of coffee machines and coffee pods impacts the environment due to the materials used for their manufacturing. We will help you make a sustainable choice.
Nespresso
As Nespresso capsules are aluminum, they cannot harm the environment if disposed of correctly. The Nespresso company offers a recycling program and expects people to return discarded pods to it.
Dolce Gusto
Dolce Gusto pods are recyclable, which means you can potentially not bring any harm to the environment to cater to your coffee cravings. You must know the proper way of disposing of the used pods. Dolce Gusto has a recycling program called TerraCycle. Collect your used pods in a bag and ship them to their address. The rest is on them.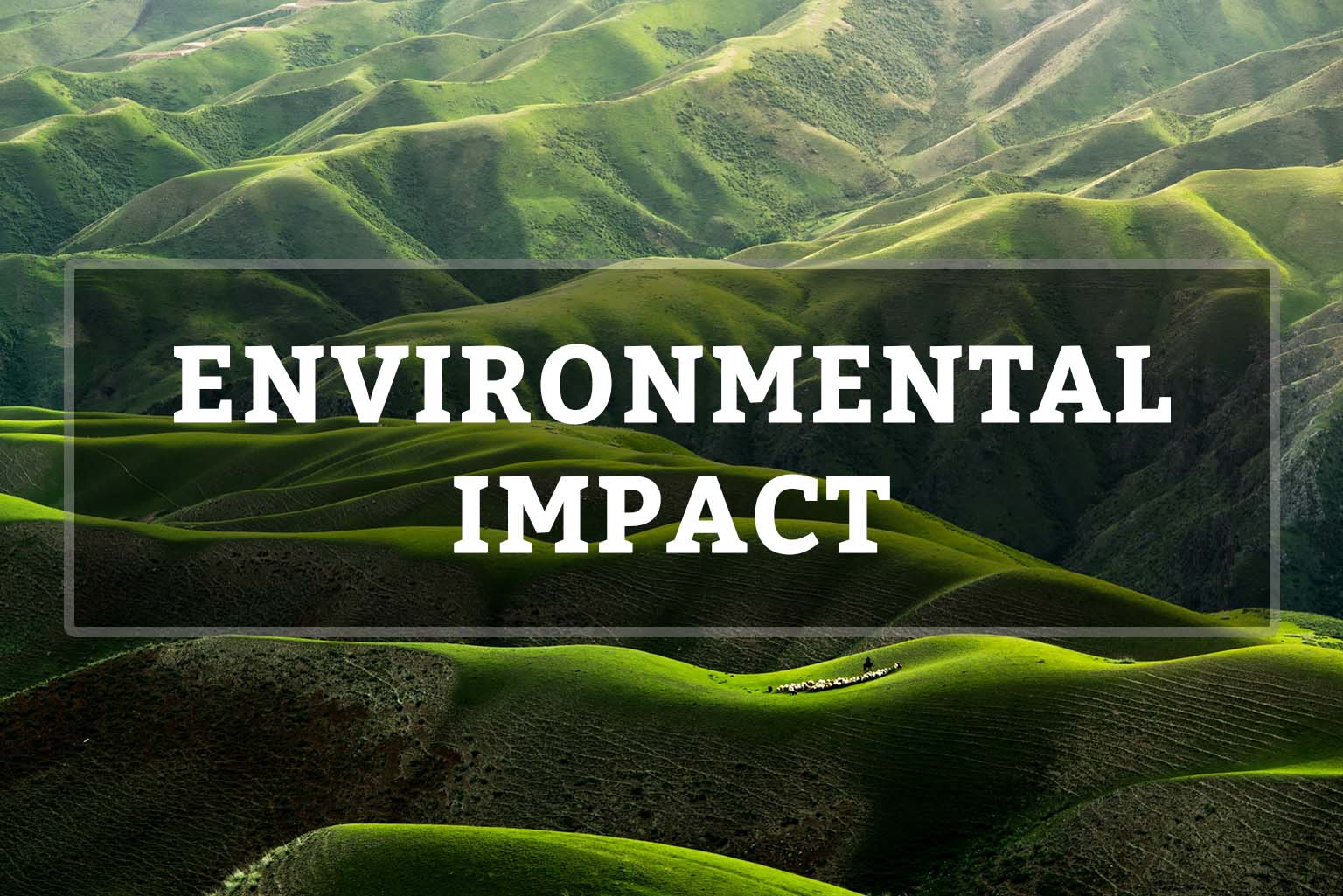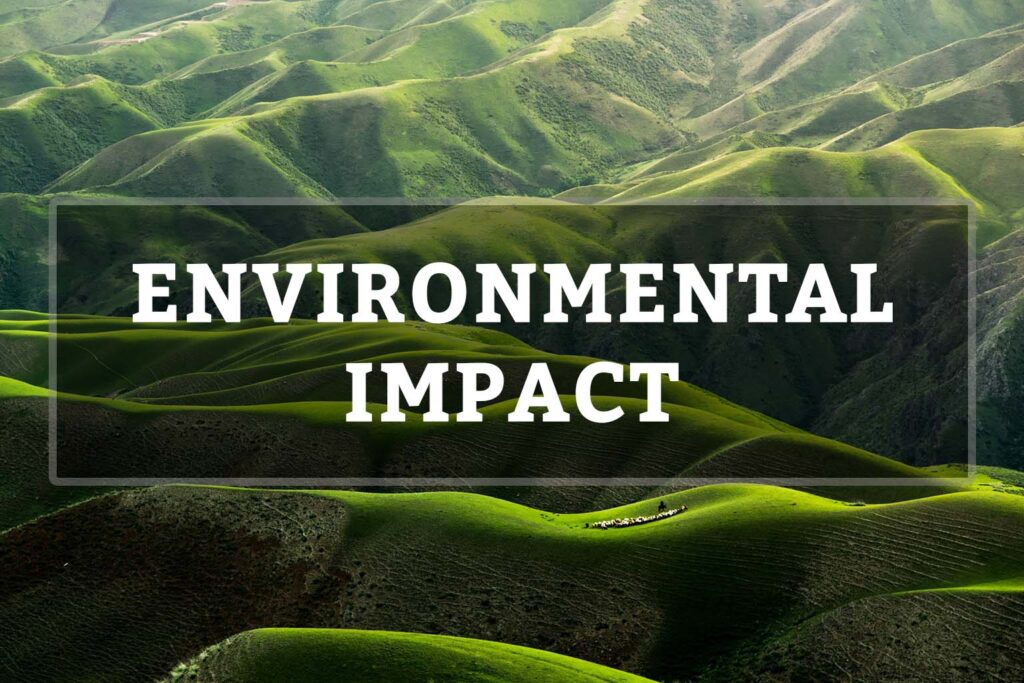 Nespresso vs Dolce Gusto: What is the Final Verdict?
It would be incorrect to label either as 'better' or 'worse' than the other. Both of these coffee machines are compatible with different types of coffee capsules and target different audiences.
A Nespresso machine will most likely meet all the expectations of coffee connoisseurs. With their coffee, we get a strong flavor that is authentic. On the other hand, Dolce Gusto is more appealing to amateurs who enjoy having a tasty cup of coffee or another hot (or even cold) beverage.
FAQs
Is Dolce Gusto and Nespresso the same?
No! Dolce Gusto and Nespresso are two different brands under Nestle. Both companies have unique and efficient machines with pod systems to brew coffee of several different flavors.
Can Nespresso capsules be used in Dolce Gusto?
No! You can not use Nespresso Pods in Gusto Machine because they work differently. Gusto machines have different pod sizes than Nespresso. You can use an adapter for the pod holder if you like to use any other pod in your gusto machine.
Can Dolce Gusto capsules be used twice?
No! Coffee pods are for one-time use. Once you use a pod, the machine extracts all its flavors and tastes and leaves it blank. Even if you use it again to make another cup, it will be tasteless and contain no authentic flavor or texture.